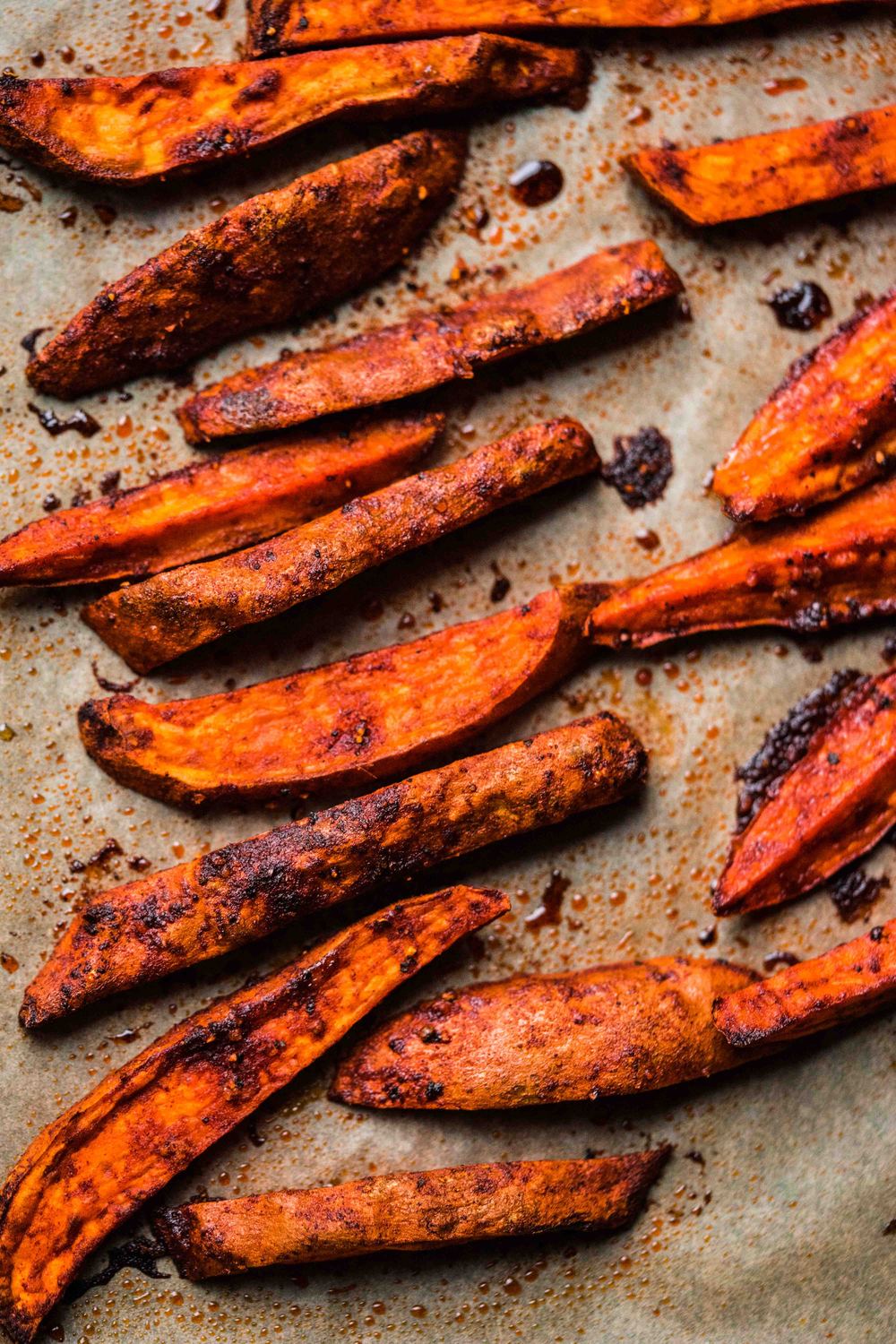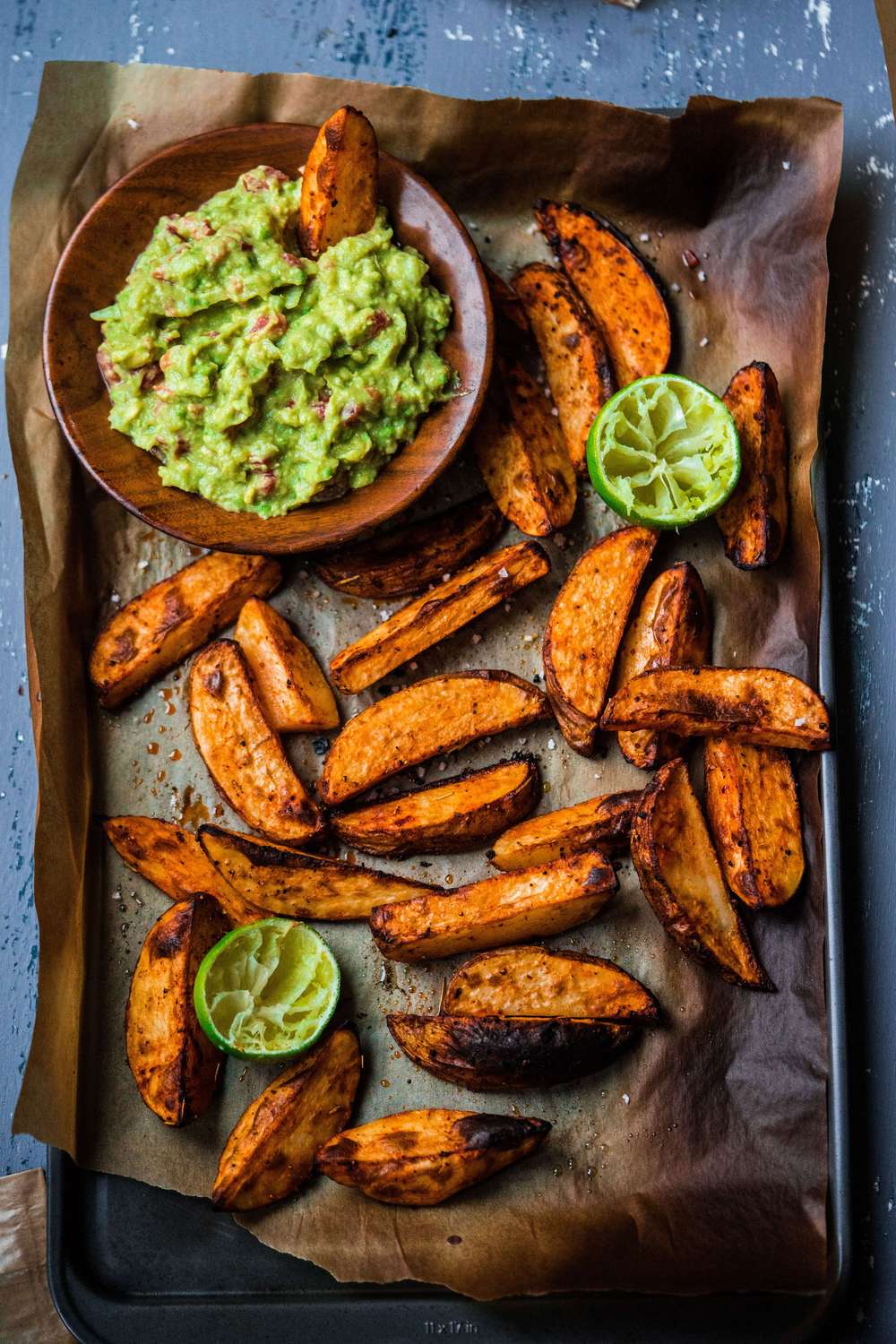 Ingredients:

* 3 medium sweet potatoes cut in wedges.
* 5 tablespoons of Avocado oil.
* Spice mix:
1 tbsp smoked paprika,
1 teaspoon cinnamon, 1/4 teaspoon cayenne pepper powder (can substitute with chili powder), 1/4 teaspoon nutmeg, 1/4 teaspoon ground ginger,
1 teaspoon cracked black pepper and salt to taste.
Instructions:

Preheat oven to 400F. Mix everything well in a big bowl, line a cookie sheet with parchment paper and spread sweet potato preferably in one layer. Bake for about 40 minutes until crispy. I prefer checking every 20 minutes to check if ready and turn over if necessary (depends on the type oven).
If you'd like to add crispiness, broil for a couple of minutes at the end.