This post is sponsored by Danone, but all opinions are my own.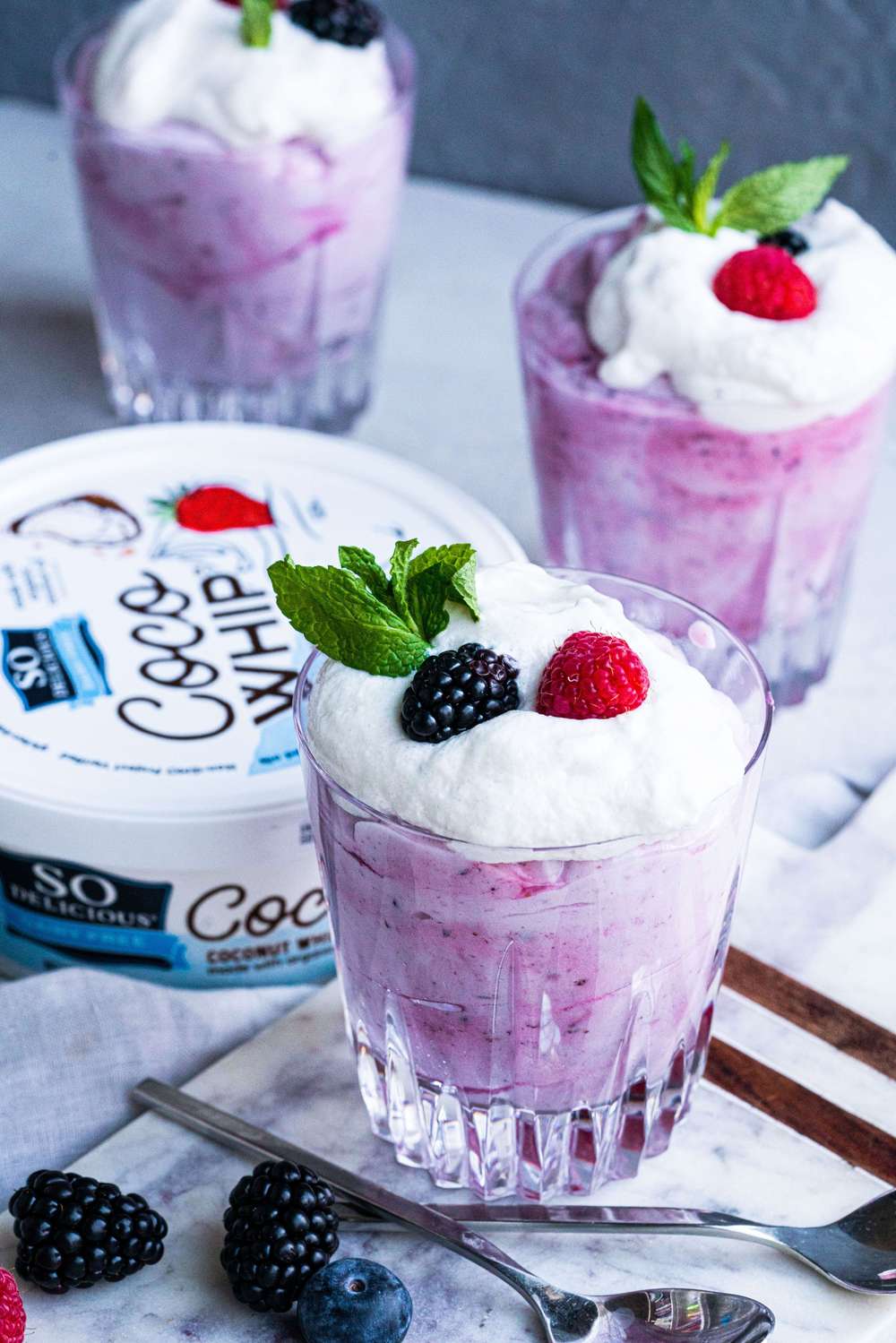 The holiday season is just around the corner and I am super excited about it! I love cooking and inviting the people I love to enjoy delicious food and drinks with us. Have you ever had guests coming over and you have everything for dinner, but absolutely nothing for dessert? Unfortunately, this has happened to me many times. (Especially when the guests are kids!)

Well guys, this recipe is for you if you love light and fluffy treats.
This recipe is so easy, my daughter could make it by herself. You only need 4 ingredients: egg whites, sugar, berries (any) and whipped dessert topping. I went to my local Walmart to get everything for this recipe and decided to try So Delicious® Dairy Free Cocowhip™ Coconut Whipped Topping to make this recipe dairy free. I love So Delicious® brand! Their products, taste, and quality never disappoint.

So Delicious Cocowhip™ is dairy free, fluffy, oh-so creamy, and a part of the B-Corp™ community, meaning they aim to do better for society and the environment. Cocowhip™ is made with organic coconut oil and is certified non-GMO and can be found in the frozen aisle at your local Walmart.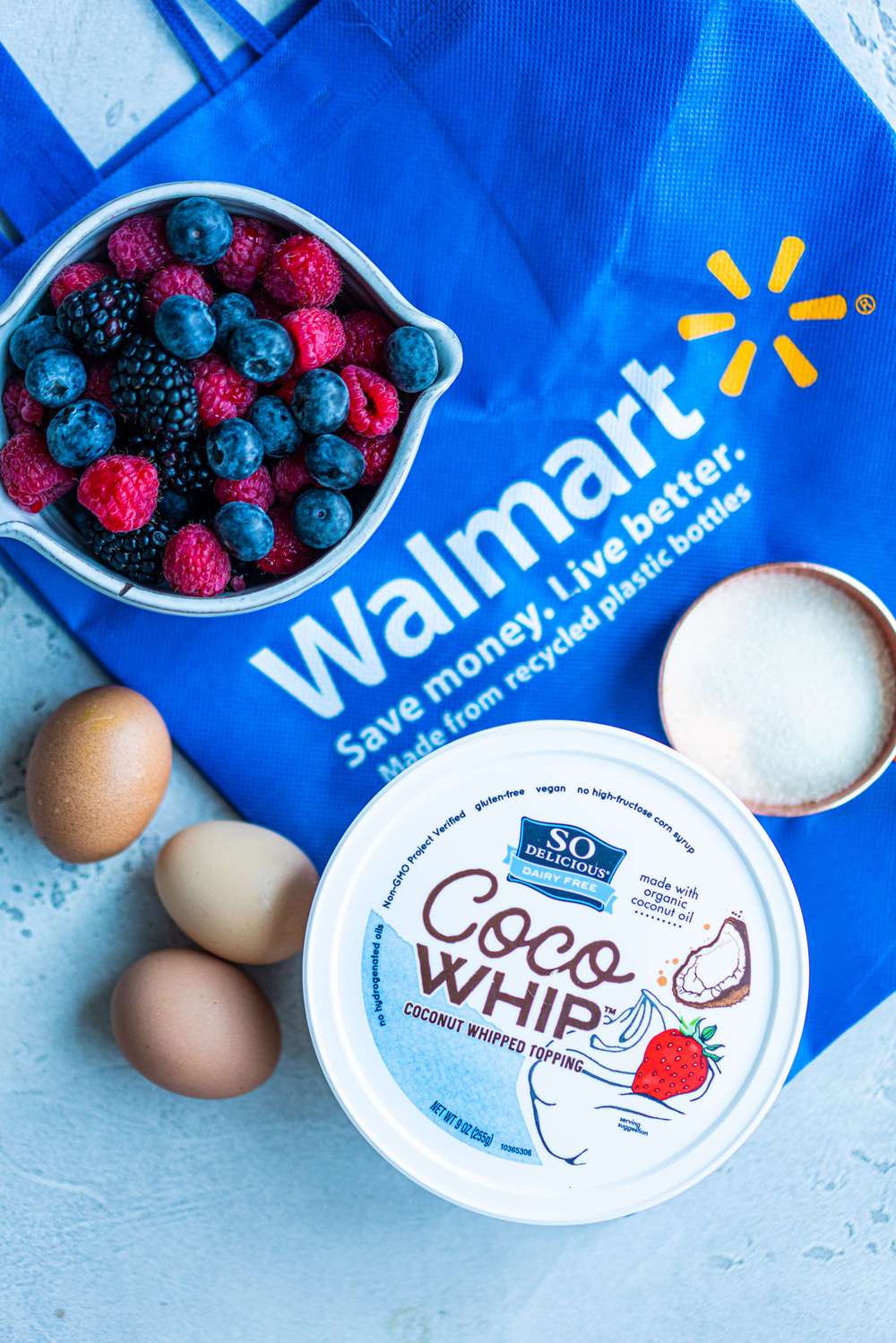 As I have said, only 4 ingredients are needed and takes literally 5 minutes of your time.

Ingredients:

- 12 oz berries of your choice (I used blueberries, blackberries and raspberries)
- 1/2 cup + 1 tbsp of sugar
- 4 egg whites
- So Delicious® Dairy Free Cocowhip™ Coconut Whipped Topping

Method:

Add berries and 1/2 cup of sugar to a food processor and mix to get a berry puree. Meanwhile, in a stand mixer whip egg whites with 1 tbsp of sugar until you get soft peaks (about 3-4 minutes). Then add the berry puree to the whipped egg whites and stir very carefully to combine. Thats it! Add the mousse to the glass and top with So Delicious® Dairy Free Cocowhip™ Coconut Whipped Topping, mint, and berries. Enjoy!