Chicken with oranges and rosemary.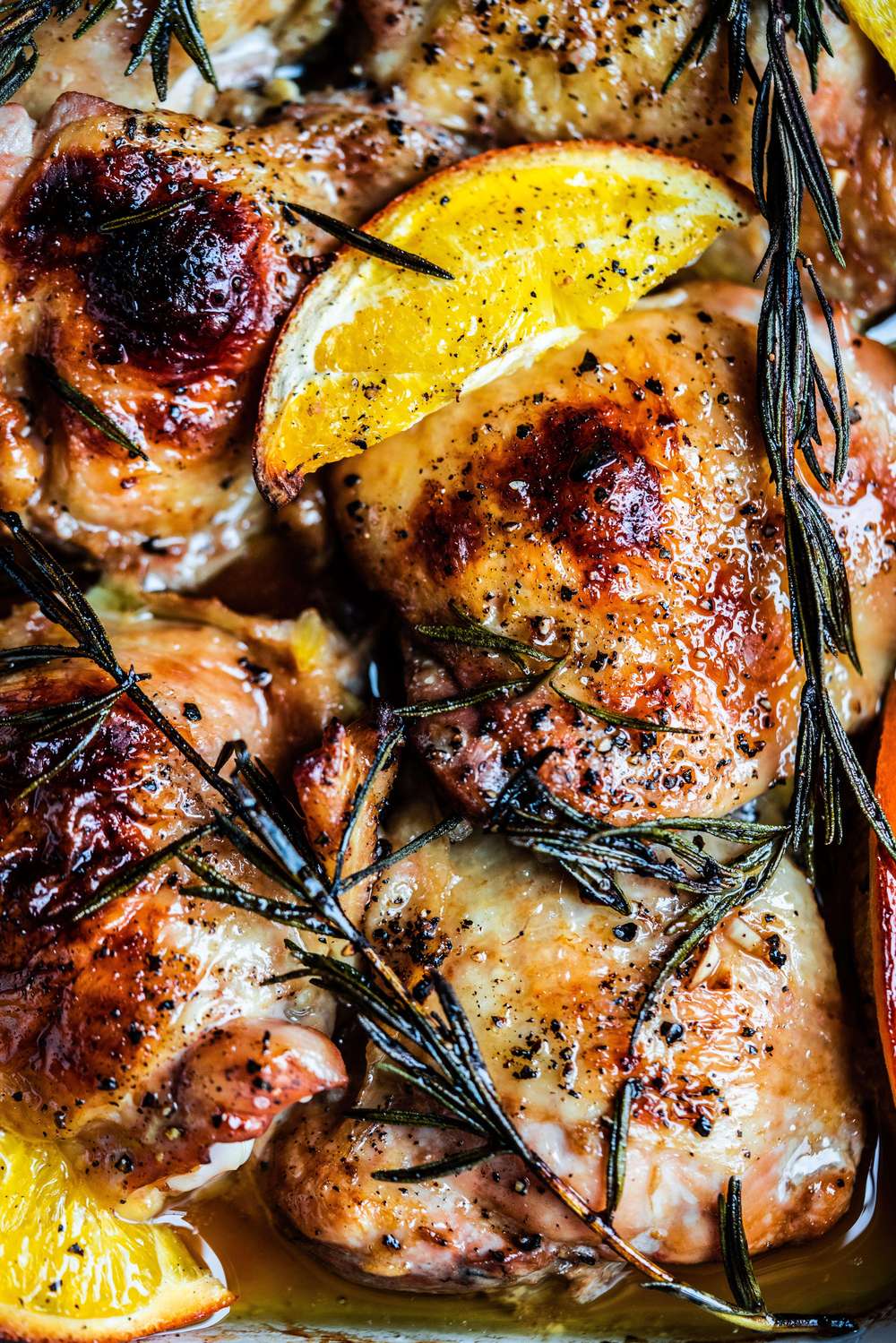 Yes, it is THIS time of the year when you are extremely busy with everything and still don't have enough time for anything. Thanksgiving just passed and Christmas and New Year seem to be just around the corner. Cleaning the house, gifts preparation, cooking, children's concerts…you know what I mean.
In this hurricane of things we all need help, at least I do. I remember the times when I was a kid and my Mom was so busy with cooking for holidays so when we were all ready to start eating the dinner she was so exhausted! She has been cooking all day long and didn't have time to spend with us. But, it was 30 years ago, and luckily nowadays we have tools that help us to save time and money.
One of my very favorite kitchen devices is the FoodSaver(R) FM2000 Vacuum Sealer machine. Well, you probably already know that after my previous posts here. I don't know how about you guys, but I hate spending a lot of time in the kitchen! I am always trying to find the easiest and fastest recipes, especially for holiday season and there is a lot of cooking anyway.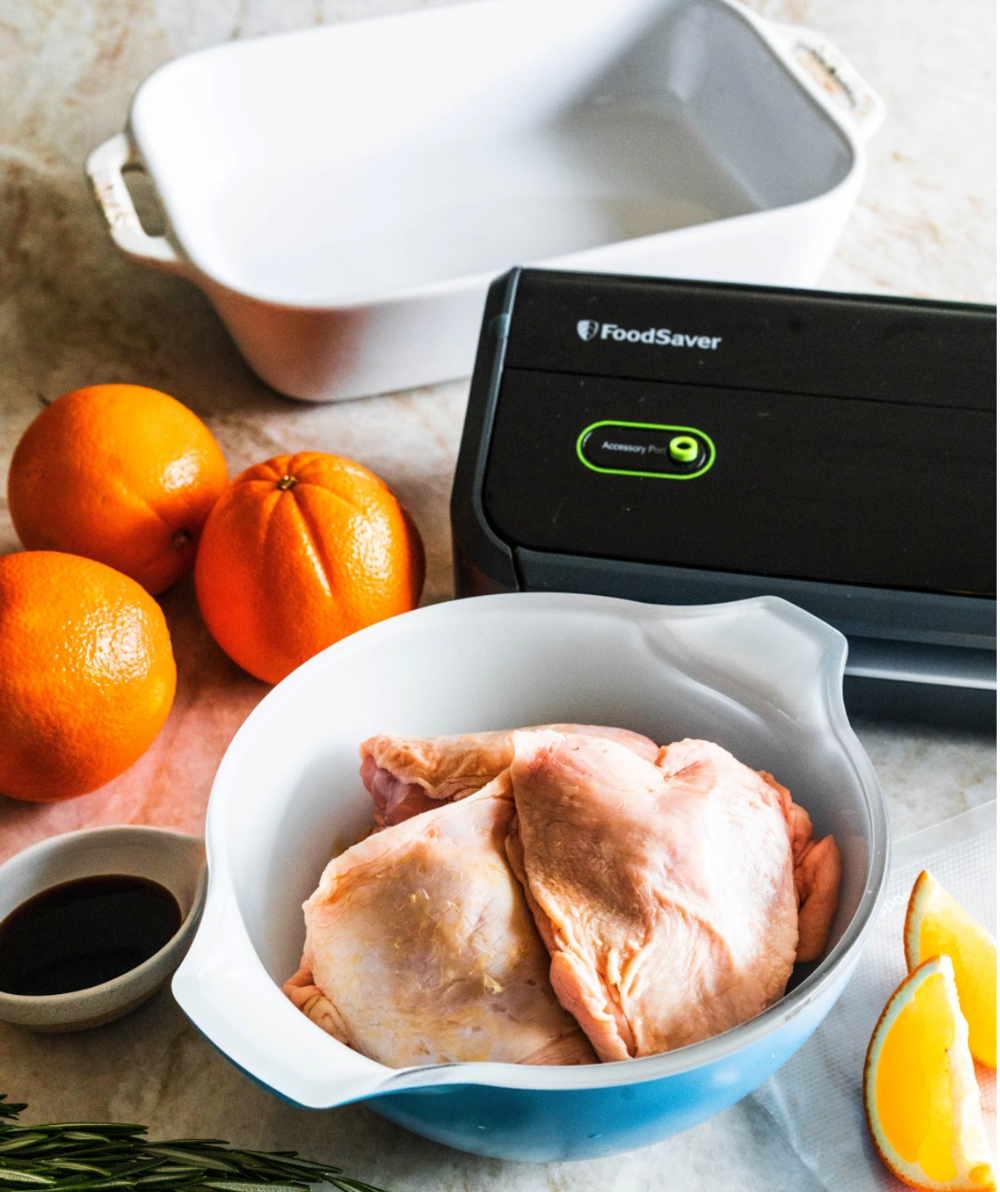 So, I have a list of dishes I am going to make for this Christmas dinner, and the main course is Chicken with oranges and rosemary. Sounds already festive, right? What I really about this recipe is that it is SUPER easy, very fragrant and goes perfect with any side dish, from rice to mashed potatoes.
I am not a huge fan of marinating the food in the bowls, especially chicken parts, as it requires extra fridge space and you have an extra dish to clean. Since I got my FoodSaver FM2000 I marinade all the chicken in the FoodSaver sealing bags. First, it's super quick. Second, all you need to do is just add all the ingredients in the bag, vacuum and seal. And then you can either put the bag in the fridge and be sure there will be no leaks or something and, when ready to cook, just throw away the used bag. What is also great is that you can freeze your food in these bags as the food preserved with the FoodSaver System and store in the freezer up to 3 years, rather than 6 months, and it will still taste as fresh as the day you sealed it.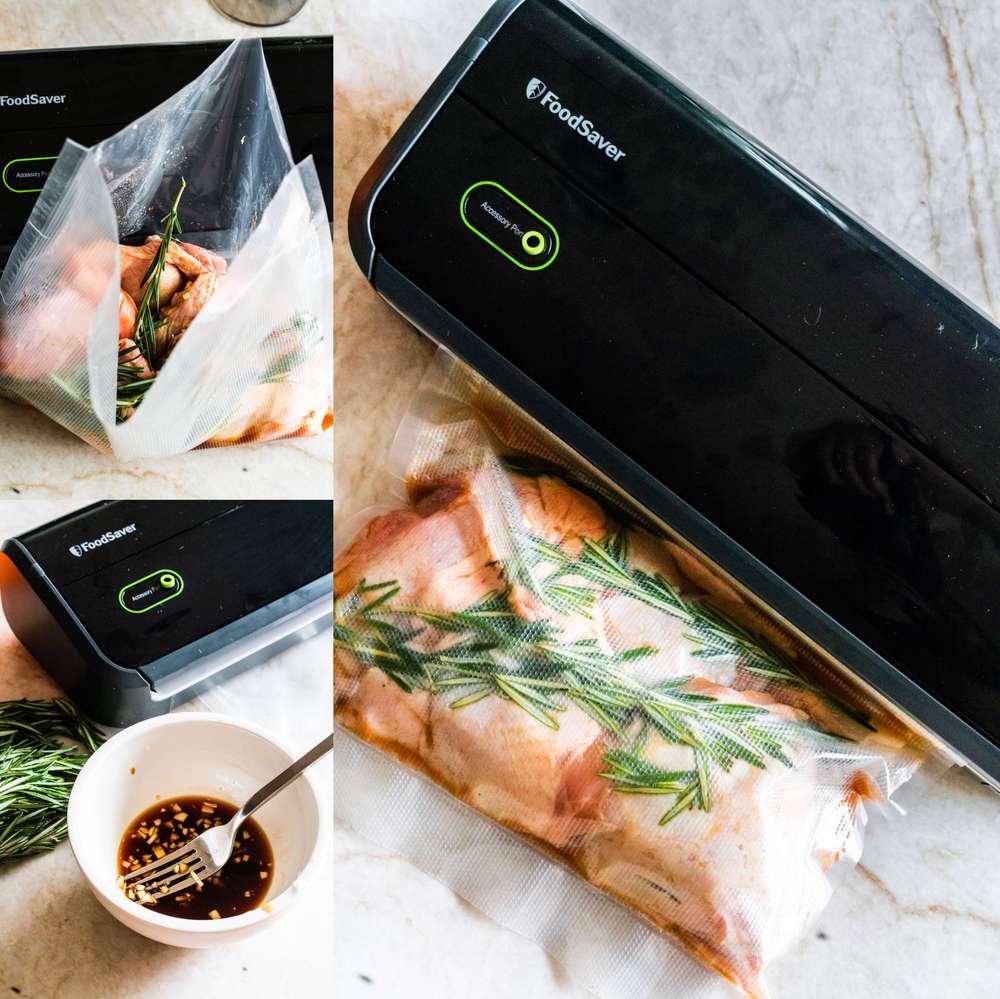 Thanks to FoodSaver I am able to make sure my family will have a delicious holiday dinner without any efforts from my side, as while the food is marinating, I am able to have a holiday cocktail and watch a Christmas movie with the kids.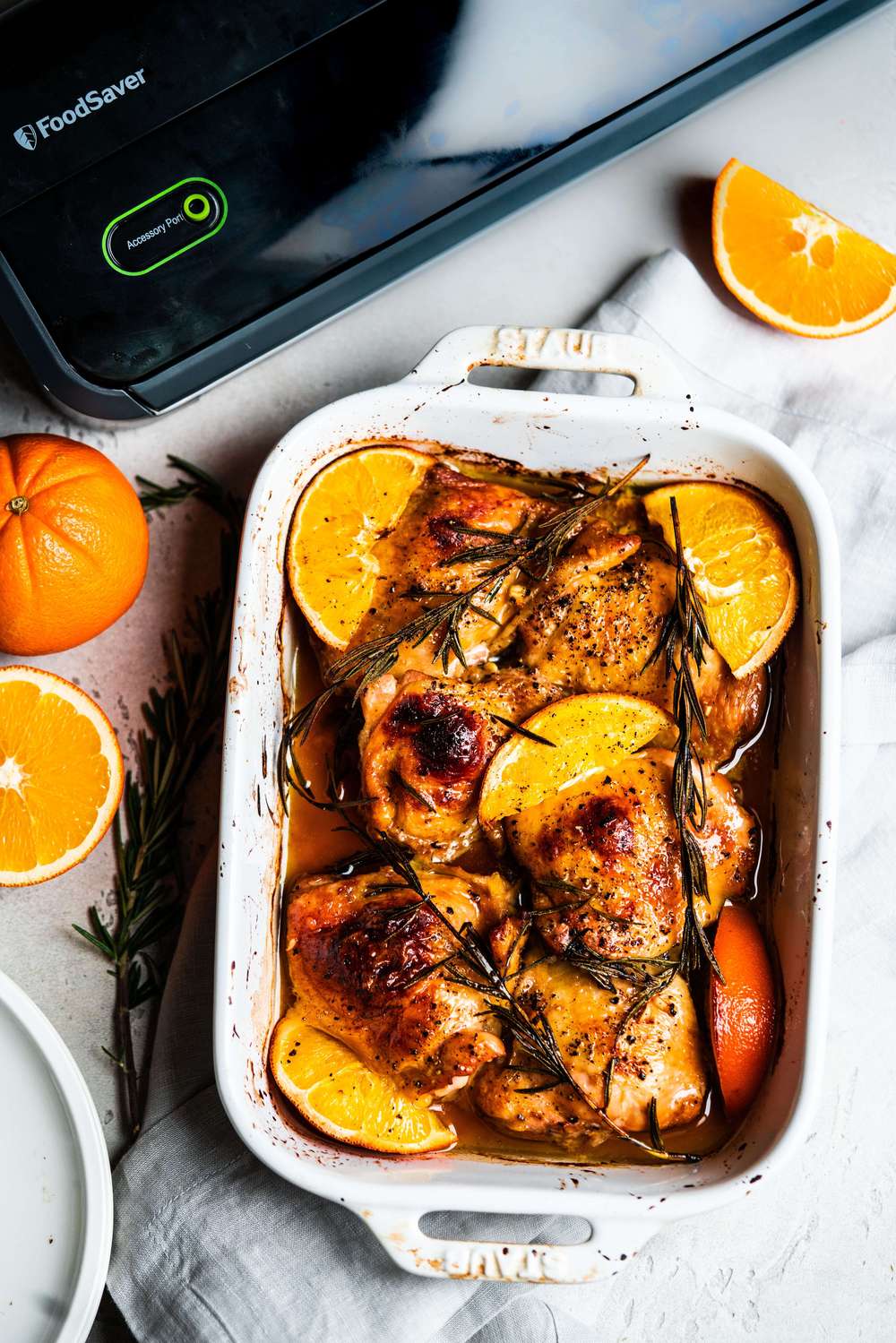 As I have already said, the recipe is super easy and doesn't require a lot of time to prepare and cook, and I really hope you will enjoy it.
Chicken with oranges and rosemary.
Ingredients:
- 6 chicken tights
- 5 rosemary strings
- 2 oranges
- Coconut aminos 4 tbsp
- 4 cloves of garlic, minced
- Salt and pepper to taste.
Method:
In a small bowl, mix the juice of 1 orange, coconut aminos, garlic, salt and pepper. Put the chicken, 1 orange (sliced), the marinade and rosemary in the sealing bag from FoodSaver FM2000, vacuum and seal the bag. Let the chicken to marinade in the fridge for 24 hours. The next day, heat the oven to 400F and cook the chicken for an hour. Serve with your favorite side dish.
All opinions are mine. This post is sponsored by FoodSaver.