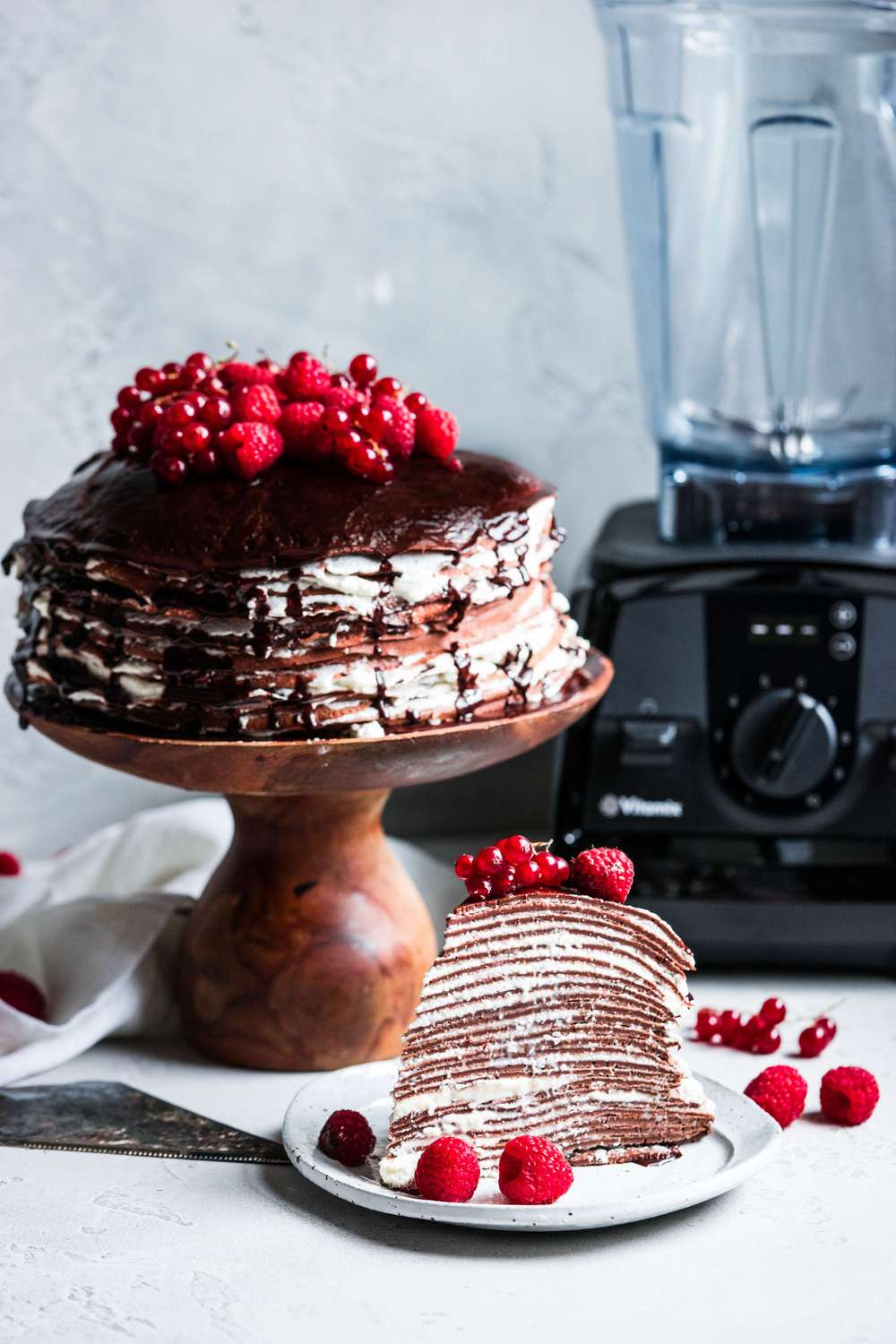 This post is sponsored by Vitamix and TheFeedfeed.
Crepe cake has always been one of my favorite desserts. As I was born and raised in Belarus, having crepes for breakfast was sort of a tradition in our family. Every time I'm making the crepes for my daughter, I'm thinking of my granny who was cooking for us every single day with love and care.
For this crepe cake I've been using my all time favorite crepe recipe, but I've decided to add baking cocoa to get the chocolate taste and it was a blast! Plus, using Vitamix blender makes the process of mixing the ingredients so much easier.
TIP: This cake is a great make ahead recipe to keep in your back pocket - as you can make the crepes a day (or 2) in advance and then assemble the day of. The perfect dessert for all the meal - prep pros out there!
Vitamix has recently launched a new machine called The Venturist, and I was excited to be part of the first group to try the machine in my kitchen with TheFeedfeed! With 3 different sized containers, a super powerful motor and a built in time, this machine takes all the guesswork out of cooking better at home!
Typically, when I'm baking something, I'm mixing the liquid ingredients first, and then add the dry ones, but it's not necessary here - you can just add all of them together in the blender, and you'll get the crepe batter ready in 1 minute.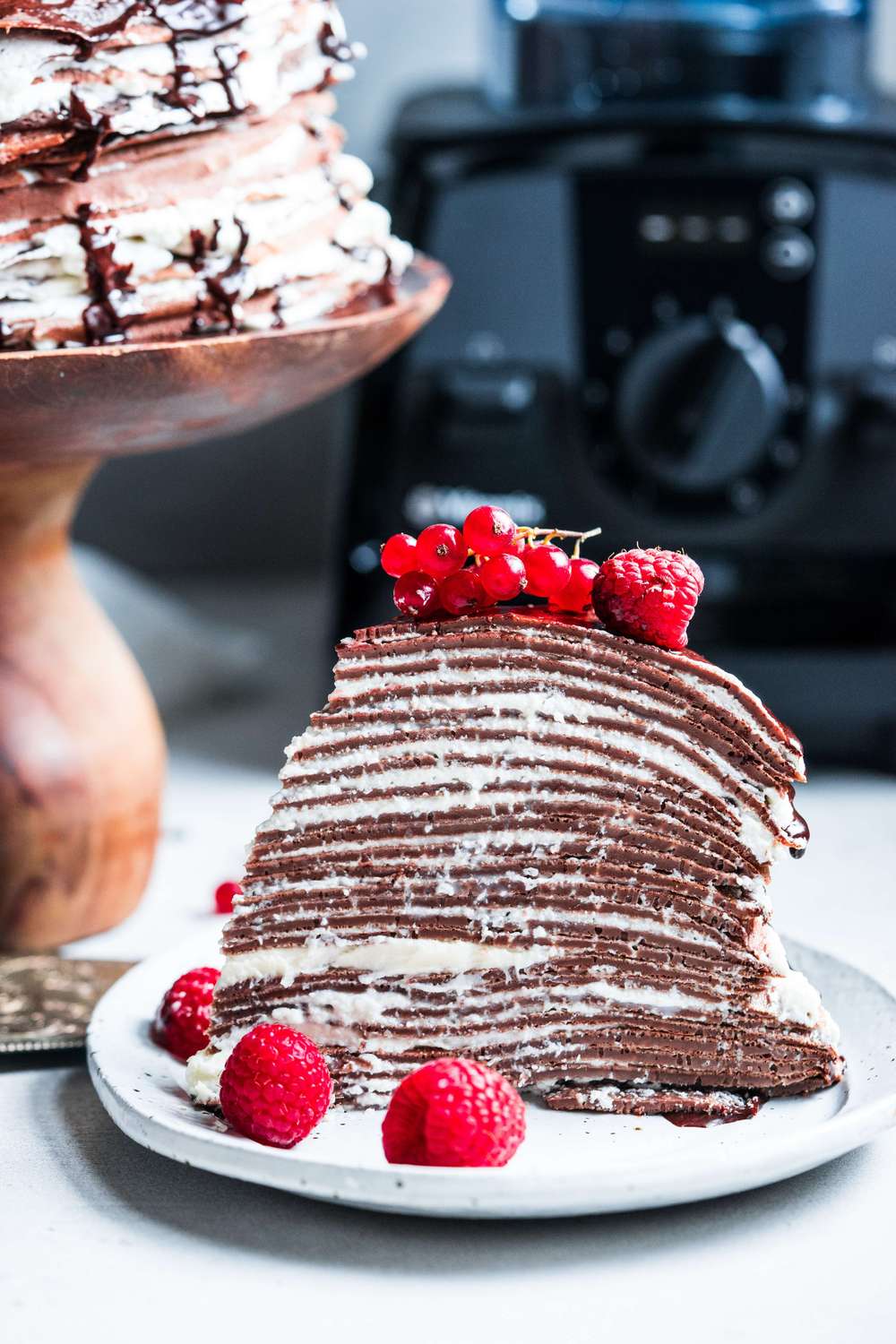 Chocolate crepe cake with whipped mascarpone cream
Makes 8-10 servings.
Ingredients:
10 eggs
5 tbsp sugar
2 tsp salt
10 tbsp vegetable oil
2,5 cups of flour
45 oz warm milk
1 cup of baking cocoa
Add all the ingredients in your blender and mix for about a minute until no clumps remain.
TIP: let the batter rest for 25-30 minutes so the bubbles can disappear.
Preheat your 8 inch non stick frying pan over medium heat (I usually cover the pan with a little bit of unsalted butter before frying the first crepe). Fry each crepe for about 30-45 seconds on each side. Let them cool completely.
Meanwhile make the whipped mascarpone cheese filling.
Ingredients:
475 ml whipping cream
1 cup powdered sugar
8 oz mascarpone cheese, soft
Whisk together the whipping cream and powdered sugar until soft peaks. Then carefully add softened mascarpone and mix with spatula until you reach the smooth consistency.
Assemble the cake: spread a thin layer of the whipped mascarpone cream between each crepe, let the cake stand in the fridge overnight. Then you can decorate it the way you want: powdered sugar, chocolate glaze, berries etc.
And don't forget to share with the loved ones!
Xx, Alena
All opinions are mine.