Artisanal Kitchen Supply Cast Irons


Today I am partnering with Bed Bath & Beyond to cook with Artisanal Kitchen Supply collection of cast irons.
I love cast iron skillets with all my heart and I believe its one of the best investments you can make for your kitchen.
They are perfect for baking, frying, grilling or seasoning. Aaaaaand they will serve you and your family for generations with proper care.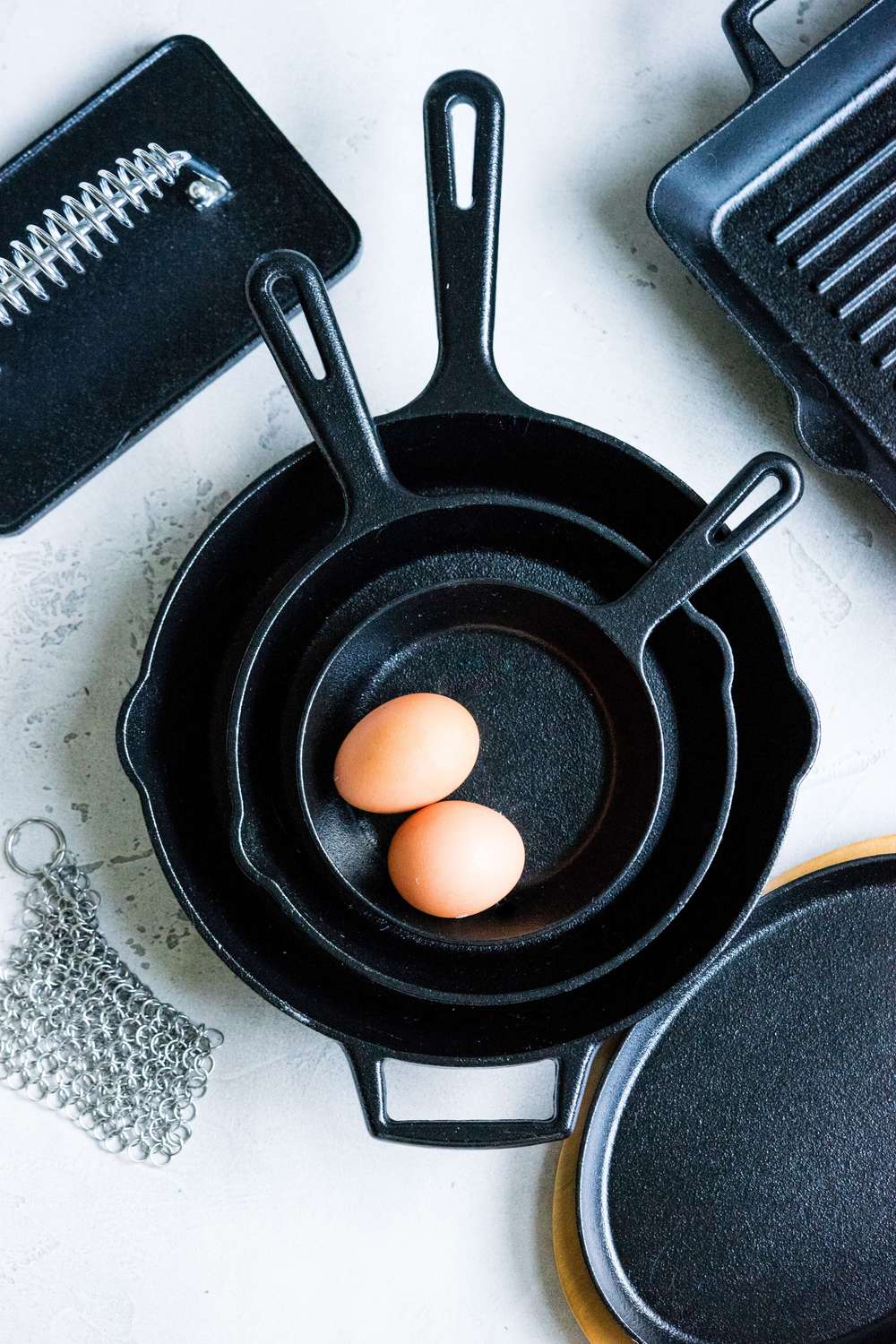 AKS cast irons are oven safe to 500F, seasoned twice for natural food release, they heat slowly and distribute heat evenly for uniform cooking.
So I have made a perfect weekend brunch for the family using AKS cast iron in about 30 minutes. Awesome, right?
Shakshouka is one of the most popular meals in our family. Being popular in the Middle East and North Africa, it quickly became a favorite in almost every kitchen. Shashkouka is cooked perfectly in the 10 inch AKS cast iron skillet in about 30 minutes: first you make a sauce with onion, garlic, peppers, tomatoes and spices like cumin, and then you add the eggs. Voila!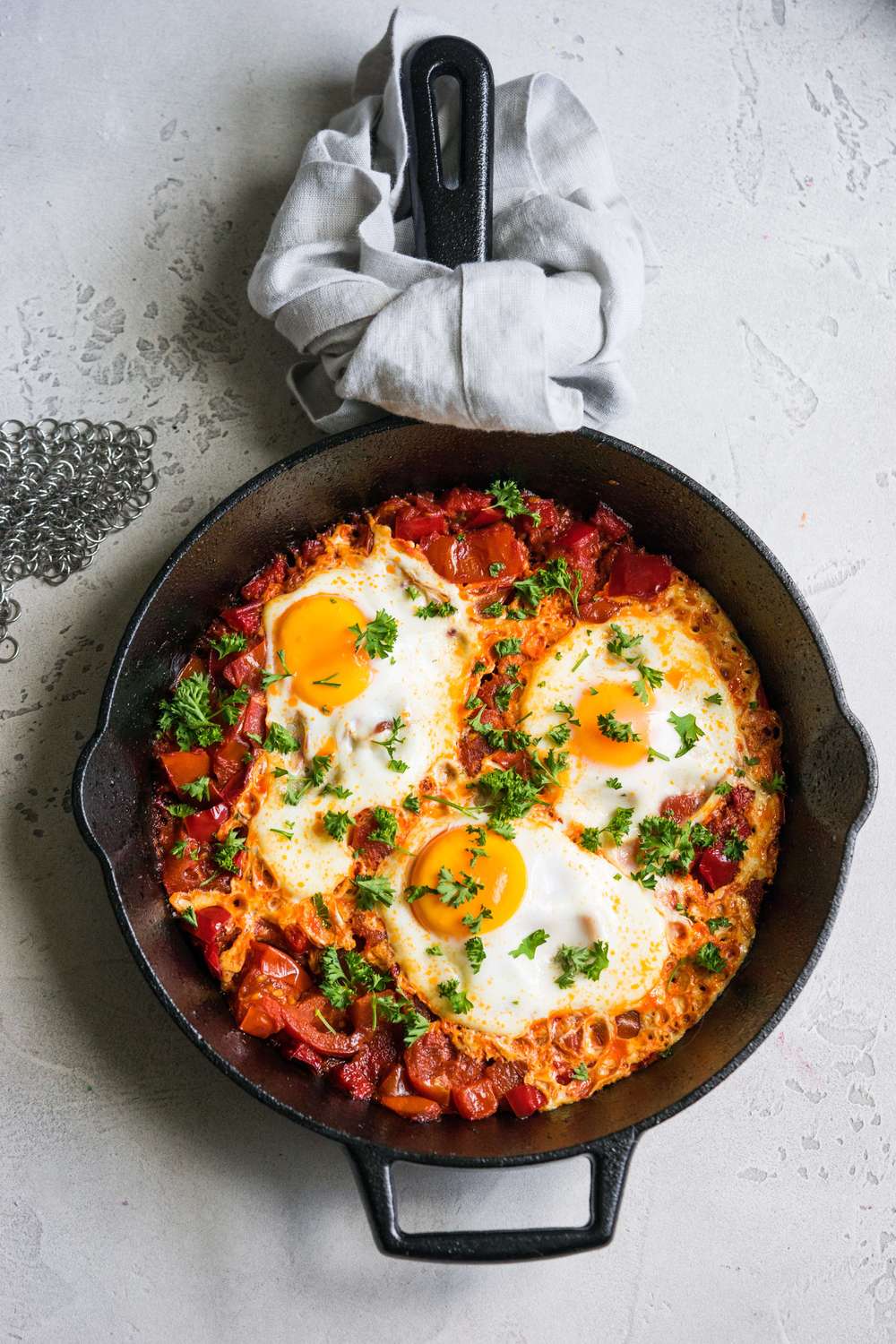 Dutch baby doesn't need any introduction, right? Its my daughter's all time favorite. And mine too))
A Dutch baby pancake is also called a German pancake is a very popular breakfast in Europe and USA. No doubts as its so easy to make: combine 3 eggs, 1/2 cup of flour, 1/2 cup of milk and some sugar with nutmeg. Melt the butter in your cast iron, add the batter and you'll get this deliciousness in 20 minutes. Serve with powdered sugar and berries.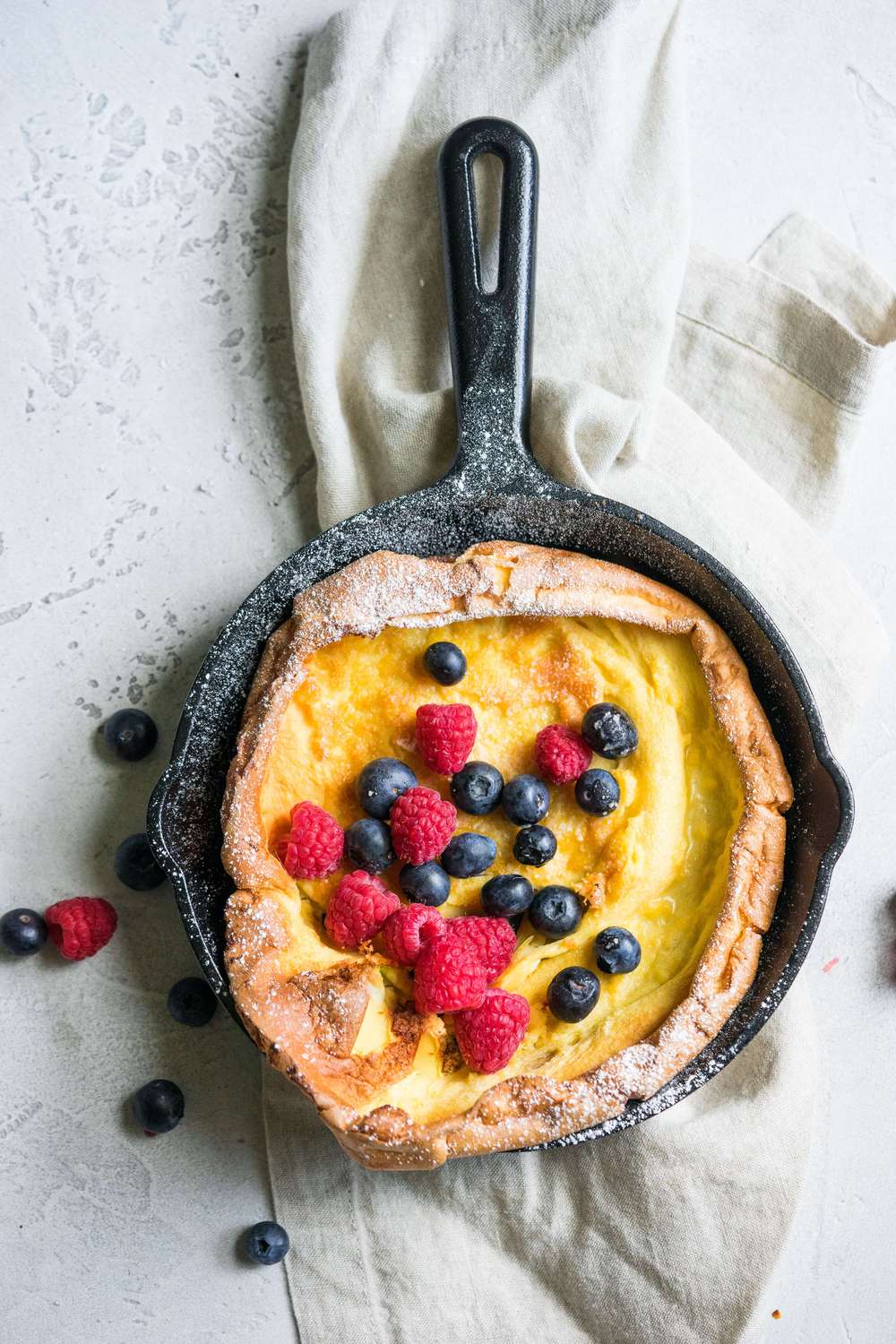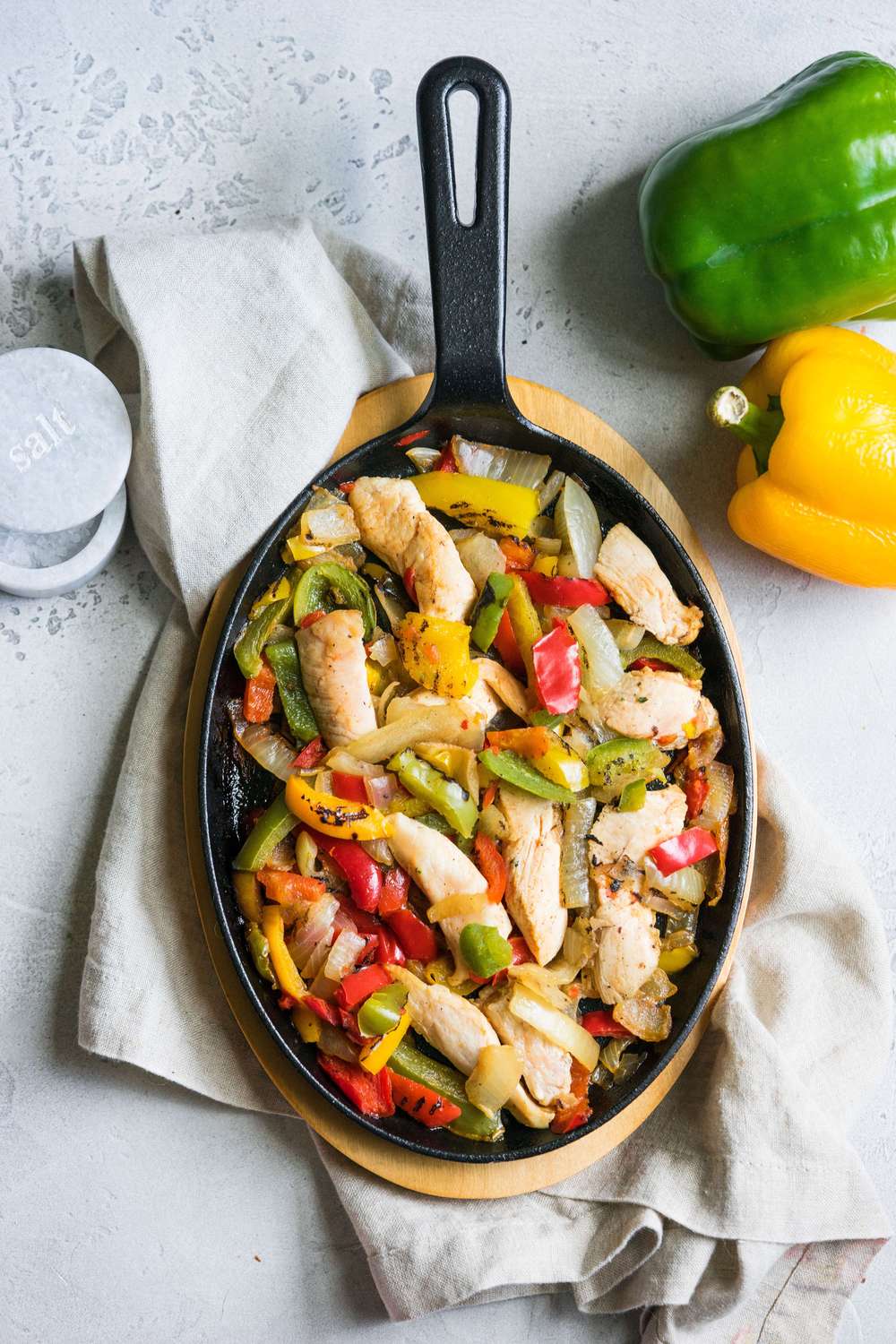 Cast iron and eggs were made for each other for sure. My granny used to fry eggs for me when I was a kid in a cast iron, and this is what im doing for my family now in order to get the perfect eggs. First preheat your cast iron skillet very well. Its very important. Then egg the unsalted butter to season the pan and only then add the eggs. I always lower the heat to minimum while im cooking my eggs in cast iron pan in order to cook it the perfect way. MMM so good! And this cute 5,75 Cast Iron Petite Skillet is ideal, right?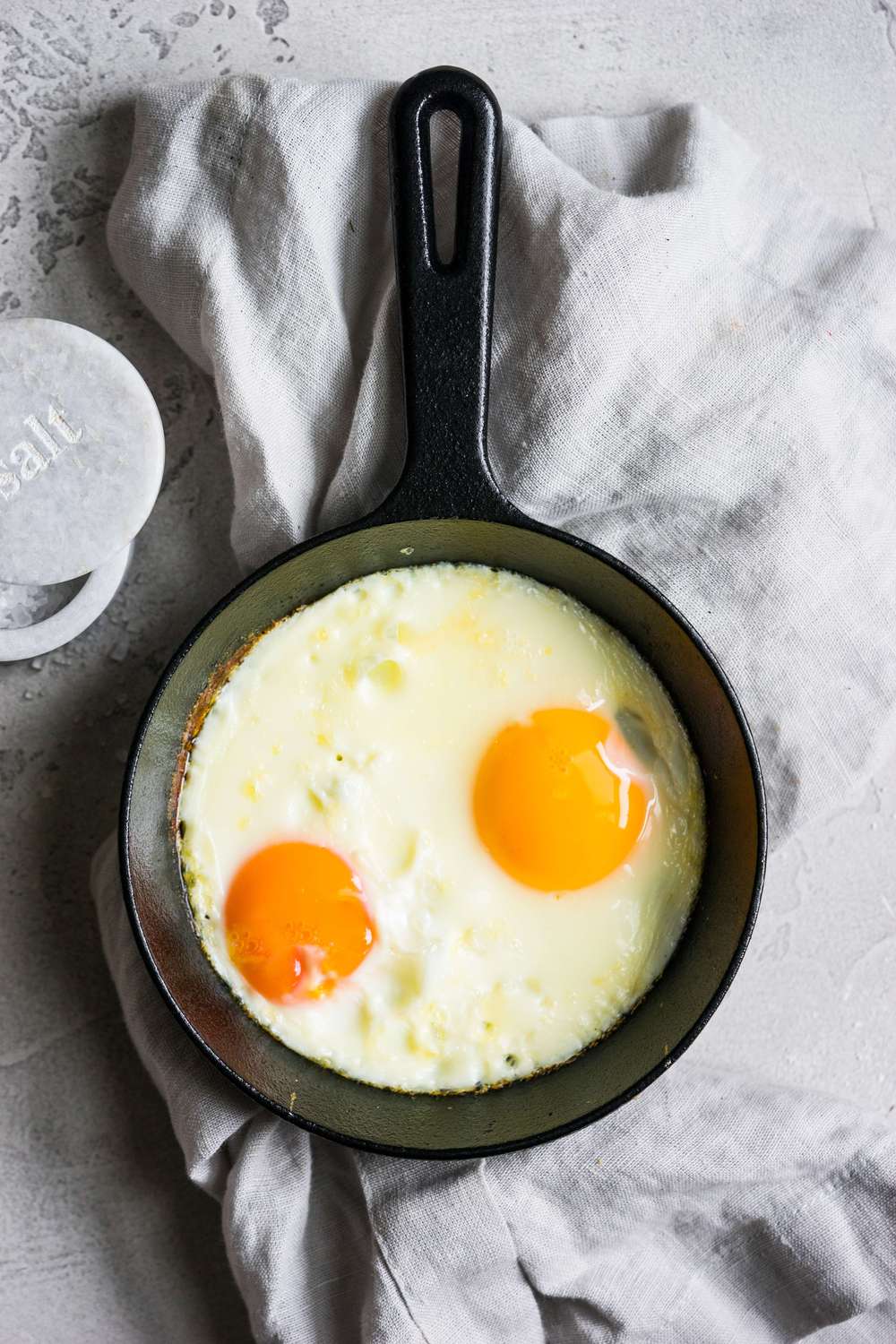 Nothing can beat the grilled peaches in summer season. Perfect dessert for everyone: grill the peaches ( I used AKS grill pan), sprinkle with cinnamon, honey and enjoy with vanilla ice-cream. Just the best!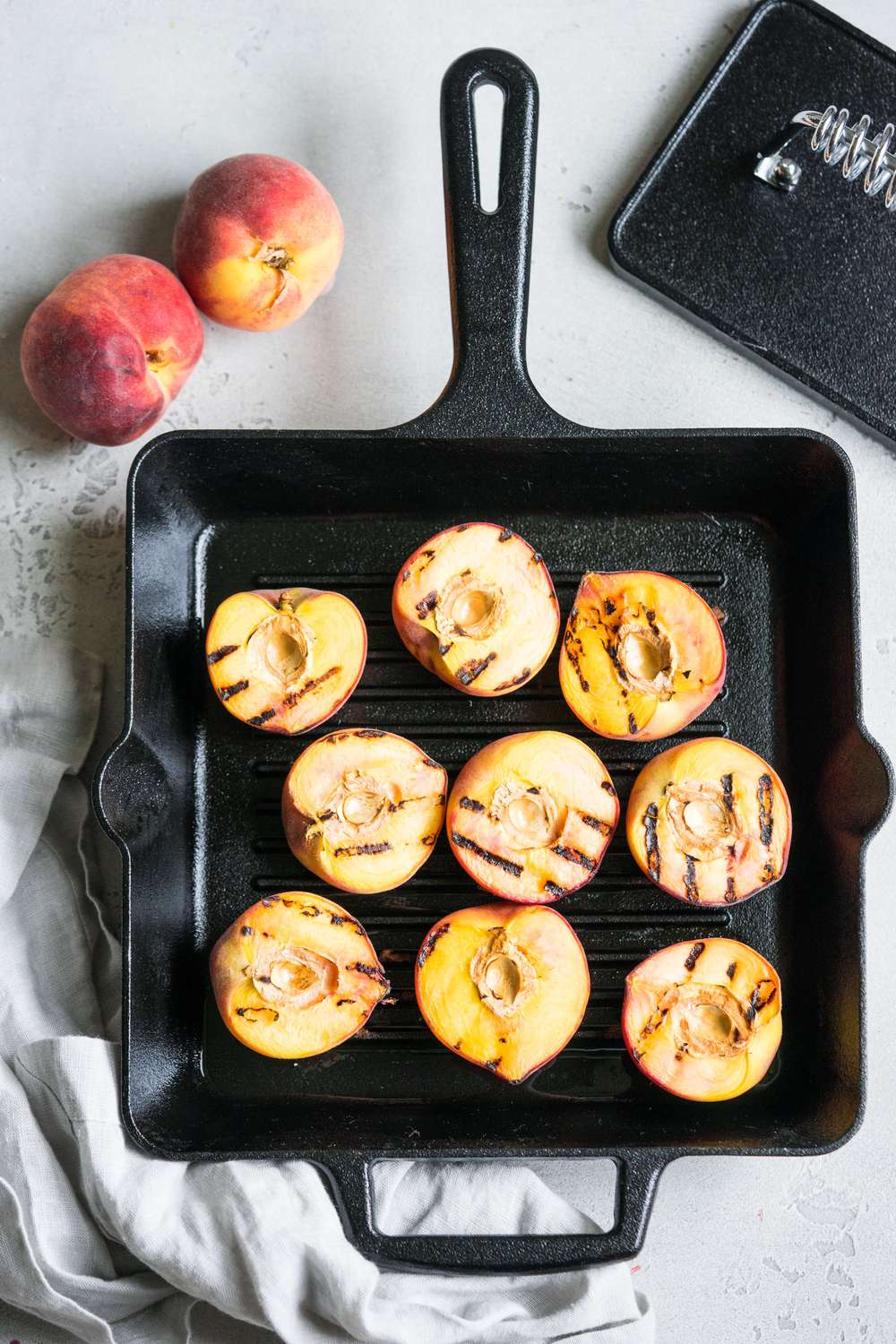 The most important part is to take a proper cake of your cast irons. Make sure to clean them as soon as you can using a non-scratch scouring pad. I do not recommend using the soap or any liquids except for the water. And of course, never put your cast irons in the dishwasher.
After rising the cast irons, dry them completely very well. Wipe them dry with kitchen towel and season them by applying a think coat of a vegetable oil. Heat on the stovetop over low heat until dry, let cool and wipe them with a clean kitchen towel.
Following these simple steps will help your cast irons serve you several generations.