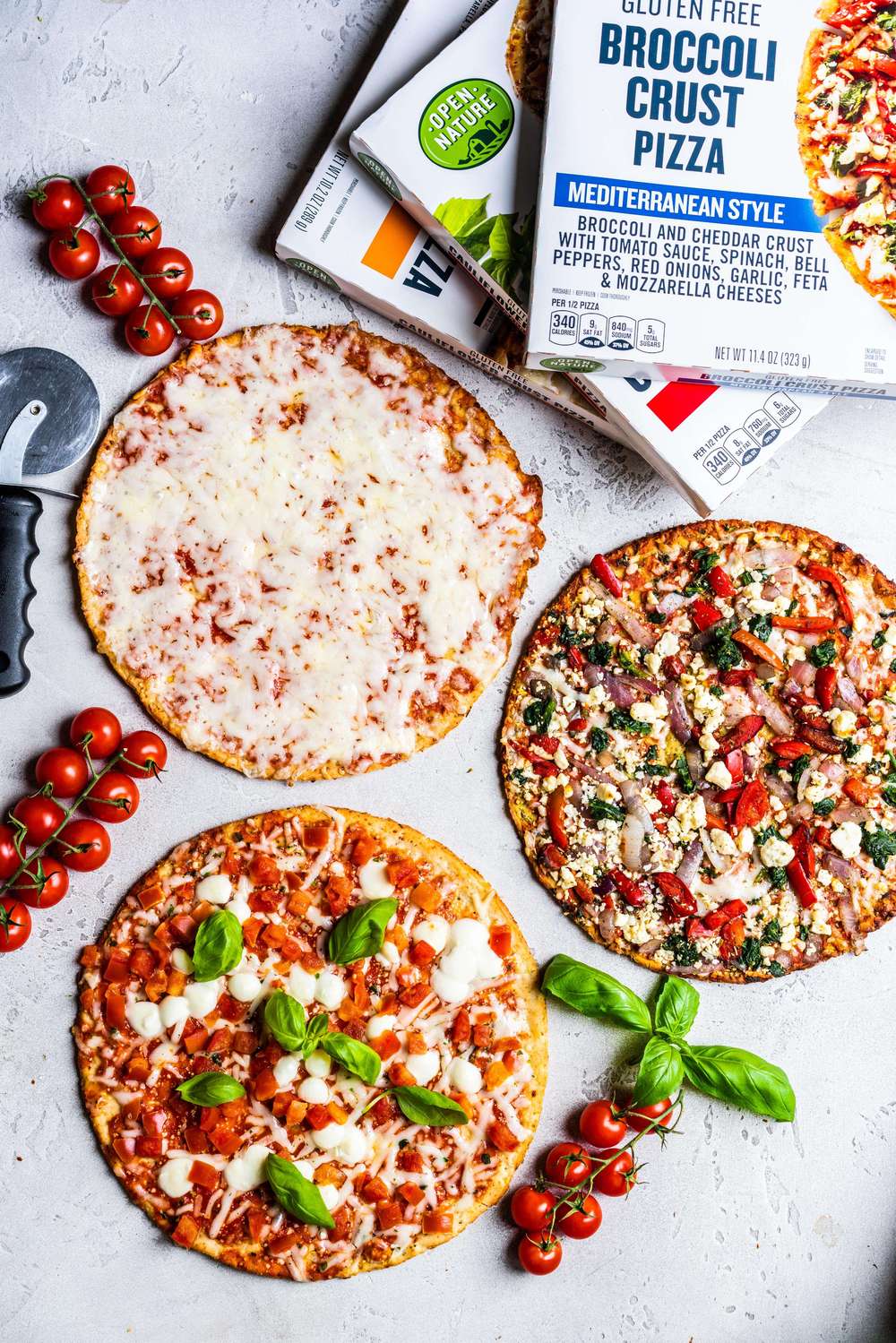 This is a sponsored post written by me on behalf of ACME Markets. All opinions are 100% mine.
I can't believe this new school year has started. Seems like its been forever since I took my daughter to school for the last time. Anyway, we all are very excited for a new year of knowledge and fun. Yesterday was our first day at school and of course I wanted to celebrate it some way. Eva decided to call her friends for dinner at out house and they all asked for PIZZAS! And I thought, hey, lets try with some gluten free healthy options, even though I wasn't sure how they taste.

As you know, ACME Markets is just around the corner from my house, so I went there. I knew they have a really large pizza section, but I was kind of surprised that they have so many gluten free options! WOW! I did not know what to choose, but went with Open Nature® Cauliflower Curst Margherita, Cauliflower Crust Three Cheese and Broccoli Crust Mediterranean Style pizzas. Open Nature® offers high-quality, minimally-process plant-based products free from 110 food additives.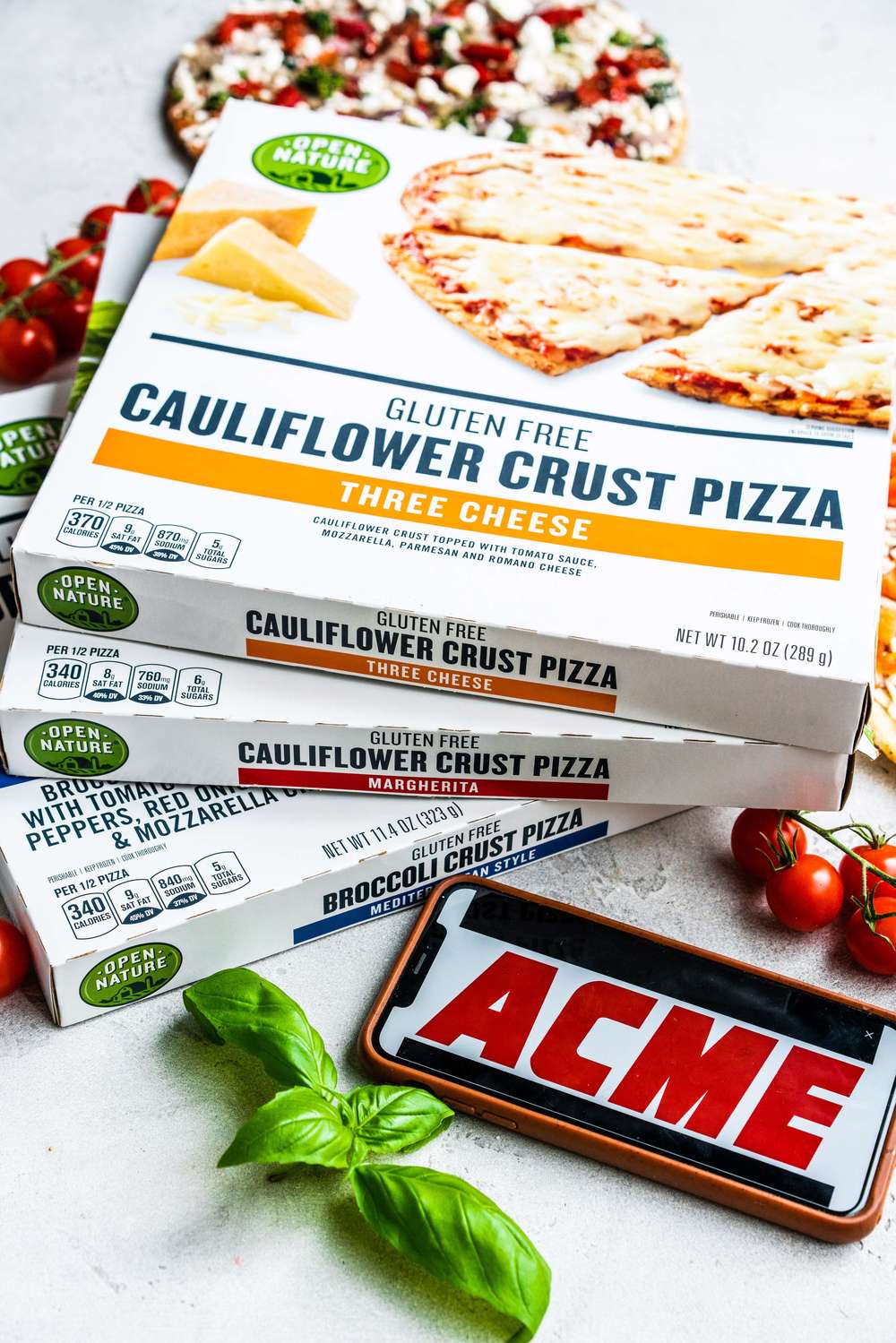 I love cauliflower and even more I love to substitute everything with it, from rice to mashed potatoes, cauliflower works great instead. I never thought that cauliflower pizza crust can taste so great!
Open Nature creates a pizza crust using real cauliflower and rice flour that looks and and tastes like traditional pizza. And that is true! This pizza crust is incredibly light, thin and crispy without gluten and perfectly balanced with delicious toppings. Their cauliflower crust pizzas are excellent source of protein and calcium and contain only 2 grams of added sugars per serving. What I also loved is that its only 350 calories per half of the pizza so you can enjoy it and don't feel guilty at all.
So, in just 10 minutes 3 pizzas were ready. The kids enjoyed the cheese pizza that is topped with tomato sauce, mozzarella, parmesan and Romano cheese. They asked for more! Thanks God I have bought an extra one. My favorite is Cauliflower crust Margherita pizza which I topped with extra basil. As I said, the crust is very thin and light, and there is a perfect balance of tomatoes and cheese so I didn't feel like I overate pizza. Yum! When hubby came home, he enjoyed the Broccoli crust mediterranean style pizza which topped with tomato sauce, spinach bell peppers, red onions, garlic, feta and mozzarella cheeses. When I told him the crust is made of broccoli and rice flour he could not believe it as it tasted so great!


Anyways, I am glad I was able to find light, delicious and healthy pizza options for the family! Will go back to ACME Markets again to get some Open Nature new flavors to try.
What is your favorite kind of pizza?
I shopped at ACME Market in my local area, but you can also find O Organics® and Open Nature® plant-based products at the Albertsons Companies family of stores, including Albertsons, Safeway, Jewel-Osco, Vons, Randalls, Shaw's Supermarket, Star Market, and Tom Thumb. ACME also offers Grocery Delivery and Pick Up for convenient ways to shop!