HEIRLOOM TOMATO SALAD WITH GOAT CHEESE AND PISTACHIOS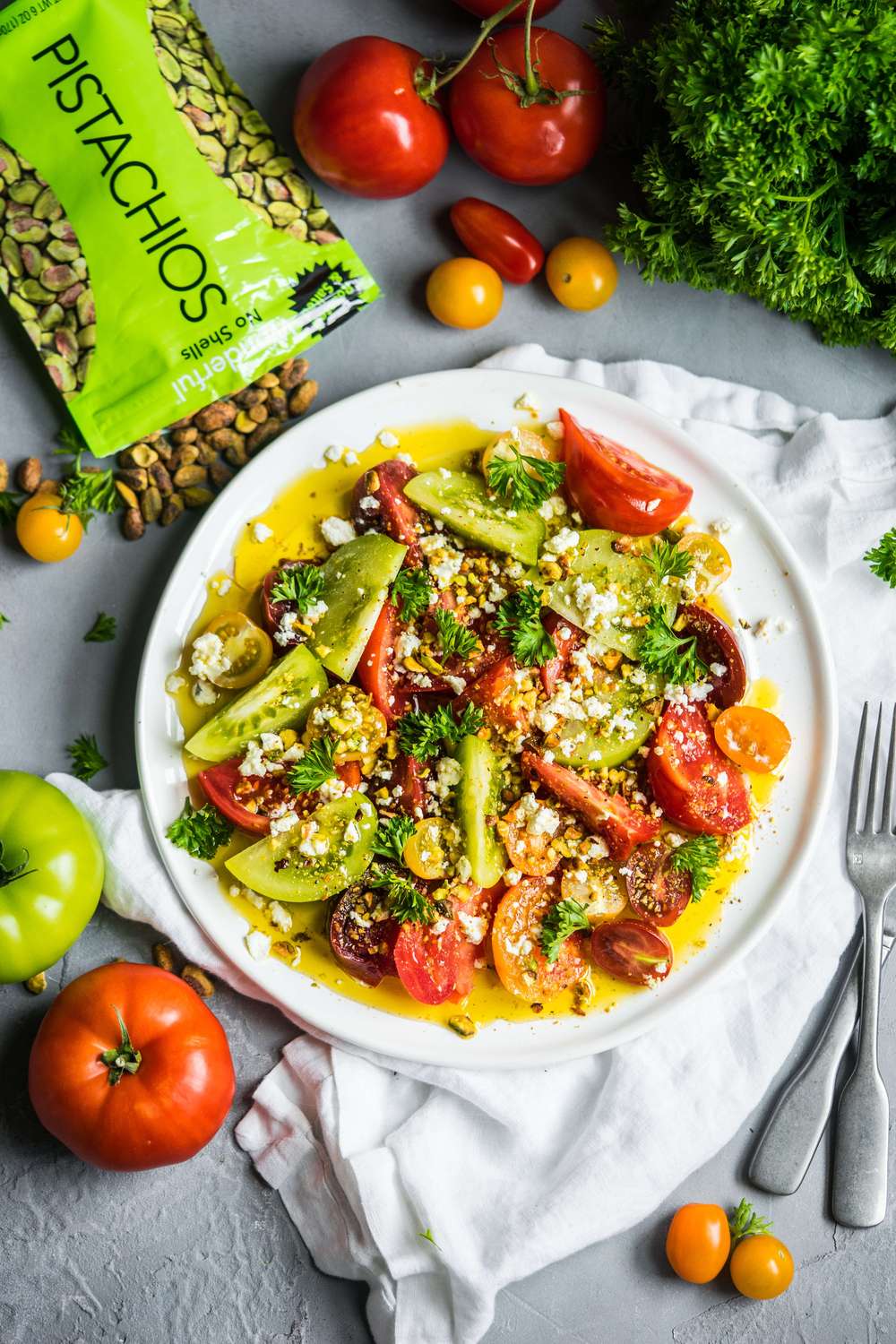 I am a huuuuuge fan of heirloom tomatoes - they are pretty and SO delicious! Even though they are a little pricey, its always worth it to get some of them to make a delicious salad.
If you are just like me and always looking for quick, healthy and yummy recipes for warm summer nights, this recipe is for you.
The combination of fresh tomatoes, goat cheese and salty pistachios puts the simple tomato salad on a new level.
In order to make this salad in 5 minutes (because who wants to spend a lot of time in the kitchen specially in summer?) I was using Wonderful Pistachios No Shells.
Wonderful Pistachios No Shells are perfect for those who sometimes don't feel like cracking open pistachios - such a time saver! Plus, they are already salted so there is no need to add extra salt to the salad.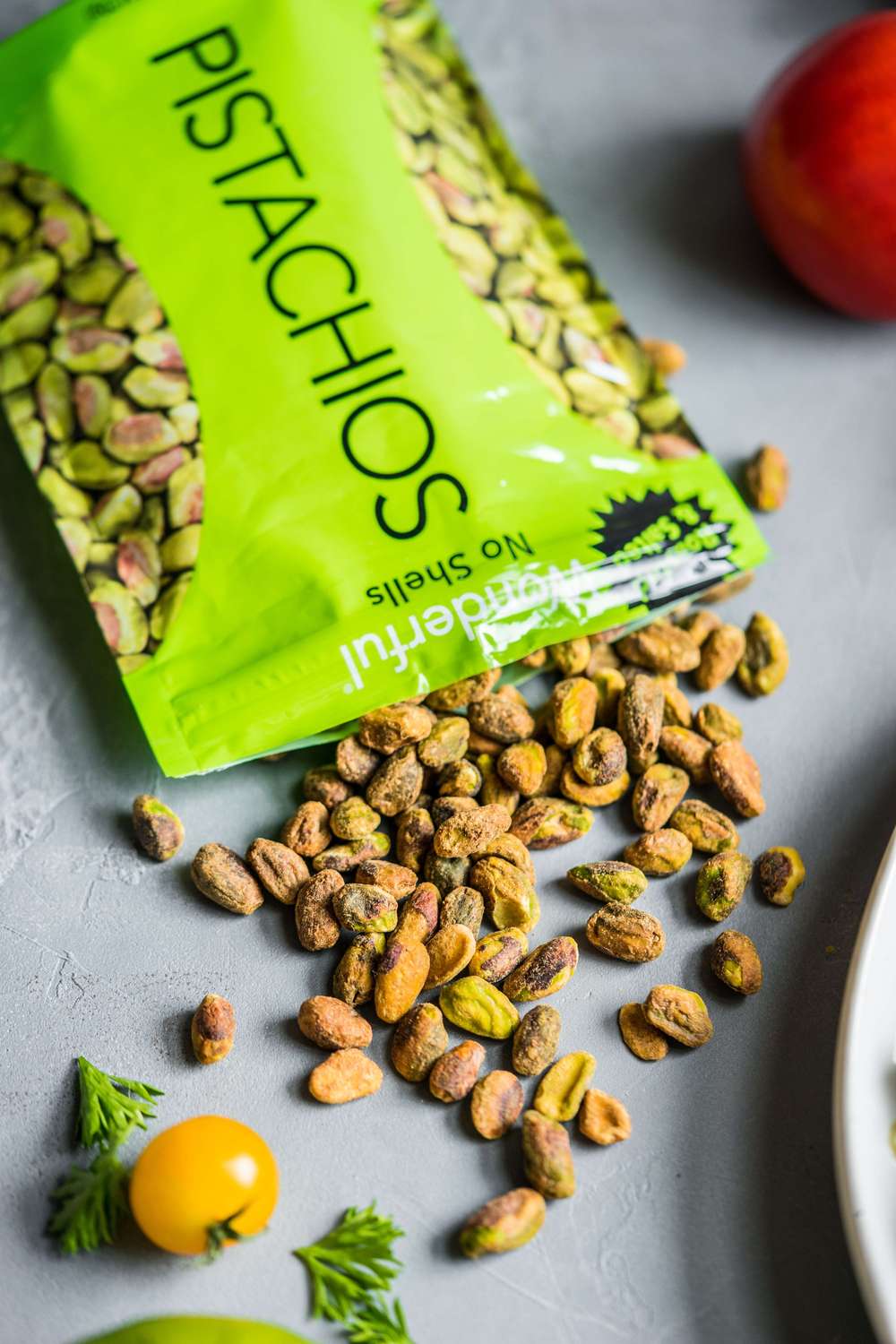 Ingredients:
4-5 heirloom tomatoes

3 tbsp chopped pistachios (

I

recommend

using No Shell Roasted & Salted Wonderful Pistachios)

1/3 cup crumbled goat cheese

3 tbsp olive oil

2 tbsp lemon juice

parsley.
In a small bowl combine lemon juice with olive oil, whisk to combine. Cut the tomatoes into wedges and add to a large bowl. Add goat cheese, pistachios and the dressing, stir to combine. Garnish with parsley.
So simple but looks fancy right?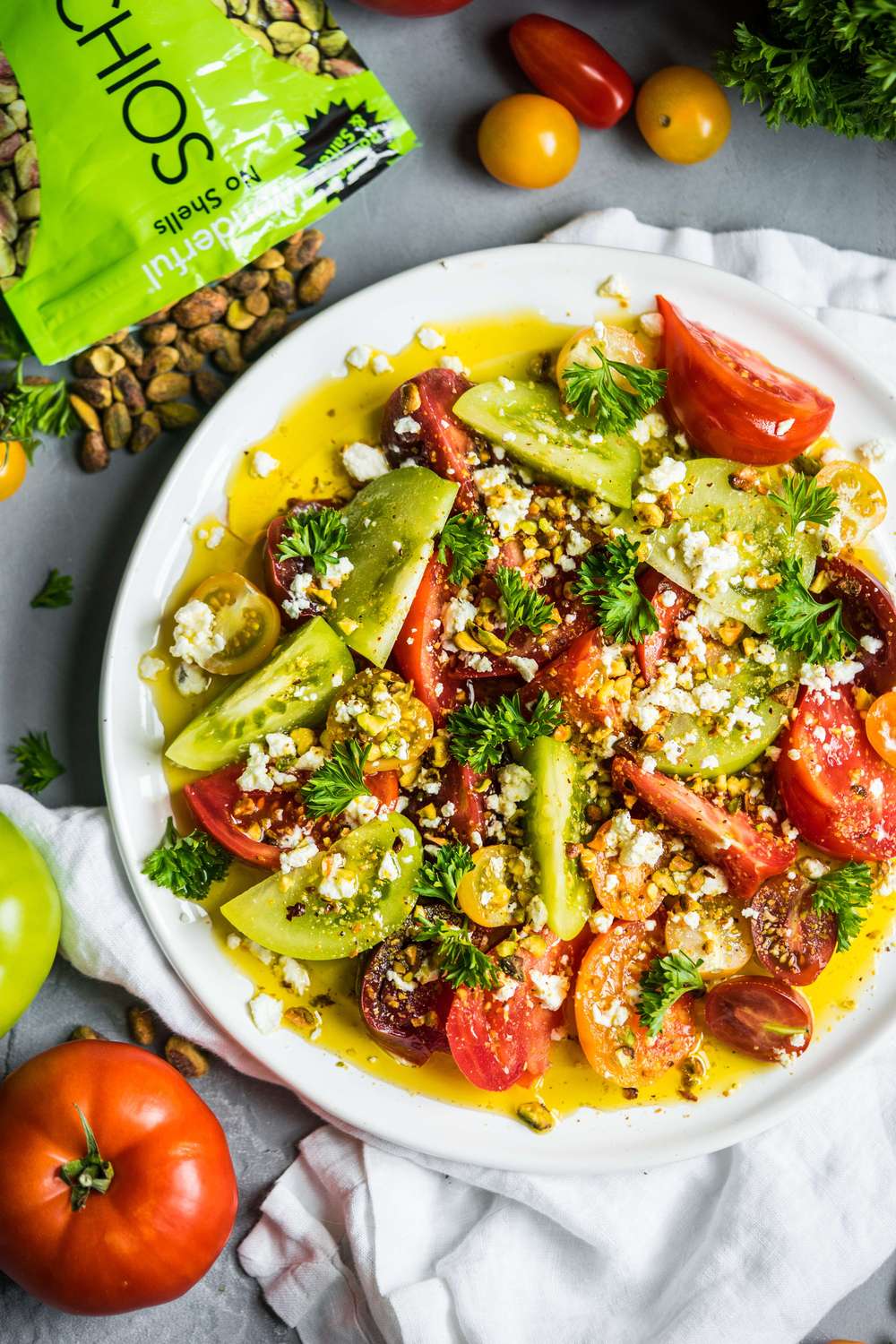 Sponsored by Wonderful Pistachios No Shells. All opinions are mine.
Xx, Alena