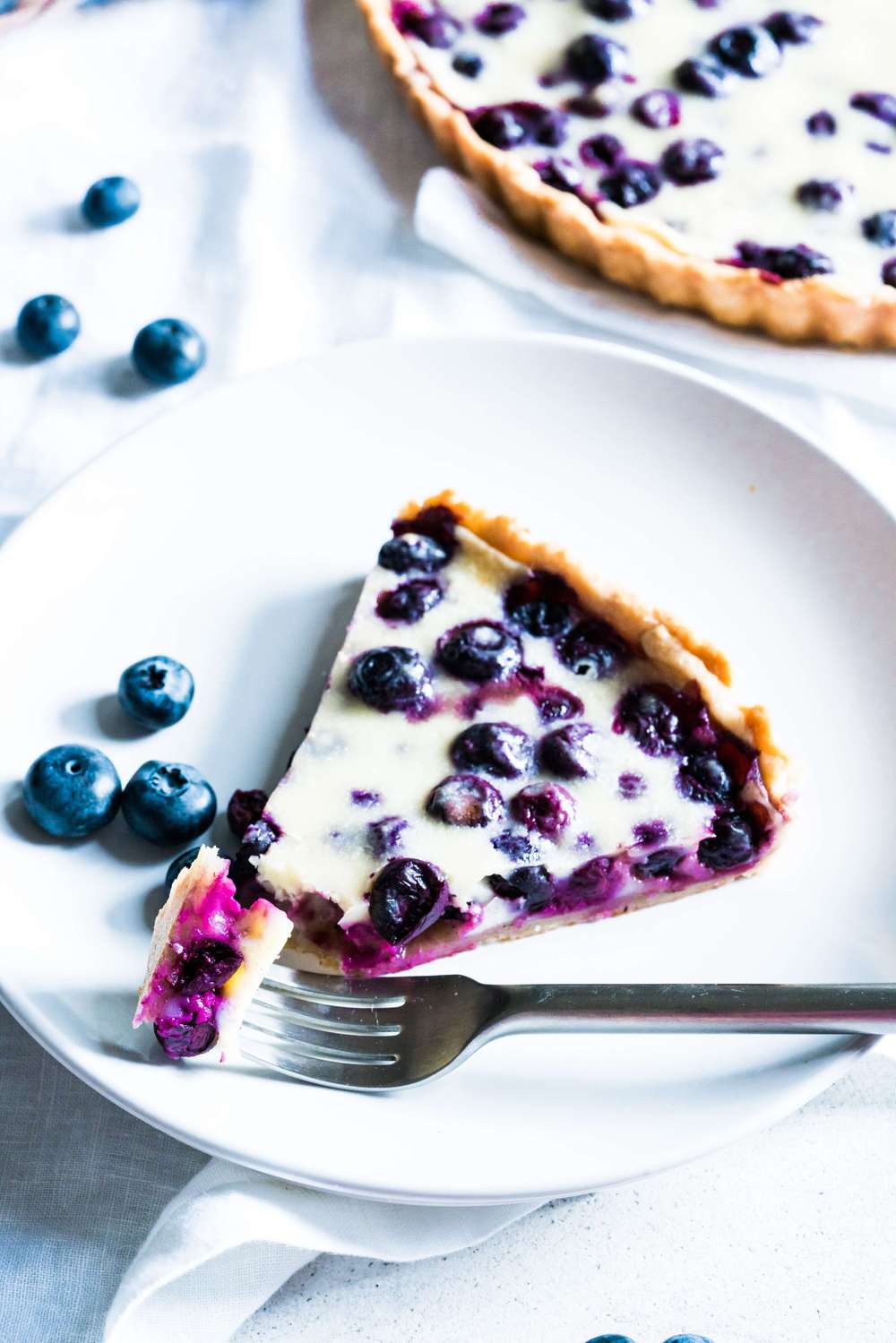 Nothing can beat the smell of a homemade Blueberry Pie, right? I know, we don't have local blueberries here in Philadelphia all year round, especially organic, and to tell the truth sometimes I prefer buying frozen organic produce over fresh but conventional. There are several organic frozen foods brands on the market, but Cascadian Farm is by far my favorite and it is the leading brand of organic foods!
Their founder, Gene Kahn, wanted to make a difference in the world and decided to go back to the land and farm in a way that would not harm the nature and her inhabitants. As a result, 40 years ago he created an organic farm near Skagit River in the Cascade Mountains in Washington. Today, Cascadian Farm has grown beyond being an original farm and is recognized as a pioneer in the world of organic farming. And you know what? I am going to their farm for a tour next week with The Feedfeed team! I am SO excited that I can't even tell you. Can't wait to meet the people there and to see how they work to bring wholesome organic food to our tables.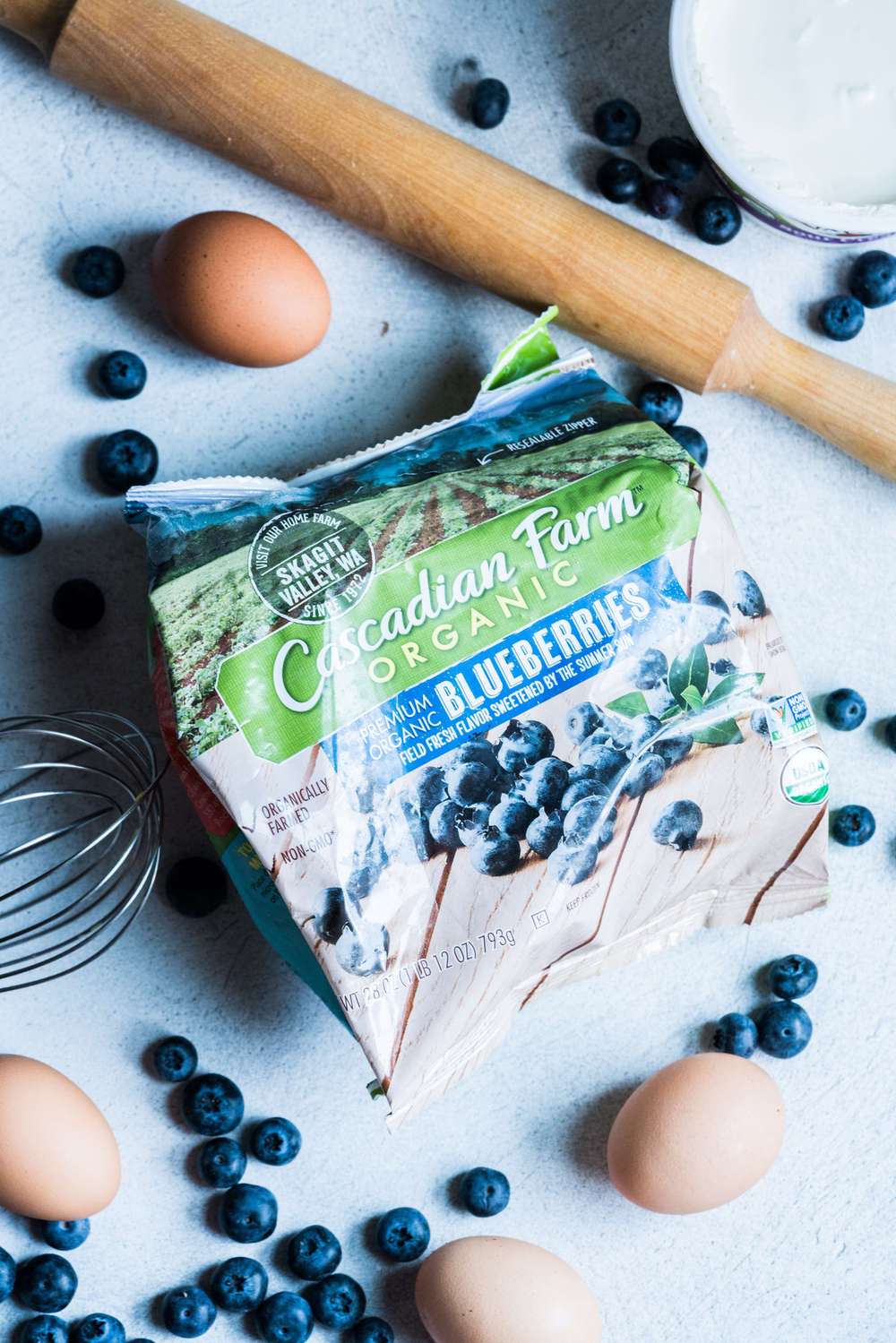 Ok, let's get back to the pie. What I love doing is making it before going to bed as the pie should be completely cool before serving so in the morning I can enjoy a piece (ok, who am I lying to?) or two with a cup of my favorite tea.
It's perfect to use Cascadian Farm Organic Frozen Blueberries here as there is no need to defrost the berries before baking, they will start melting a little in the oven, spreading their juice into the filling and also making the pie look spectacular!
Also, you can prepare the dough a little in advance and keep it in the fridge, just make sure to leave it in a room temperature at least 1 hour before baking.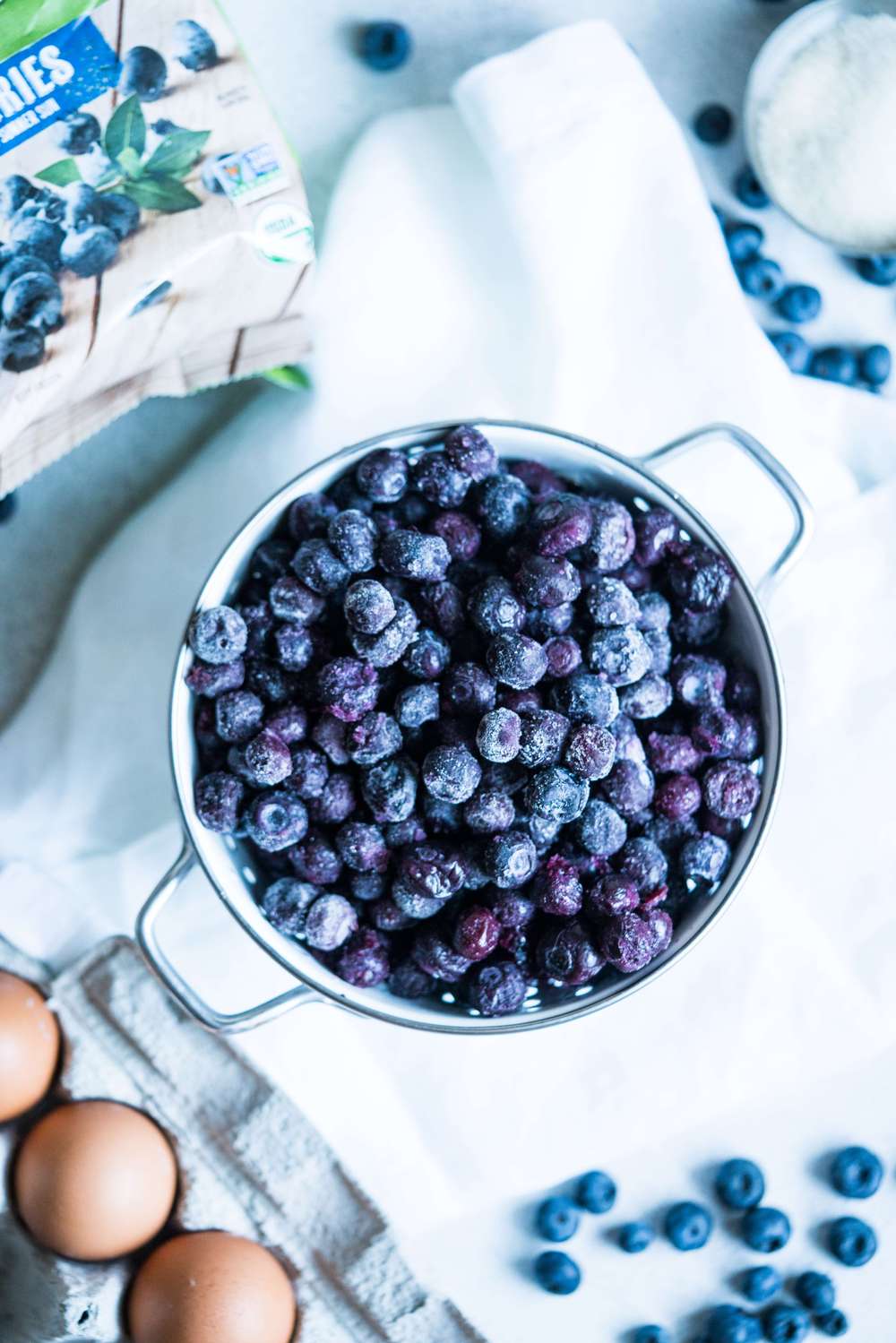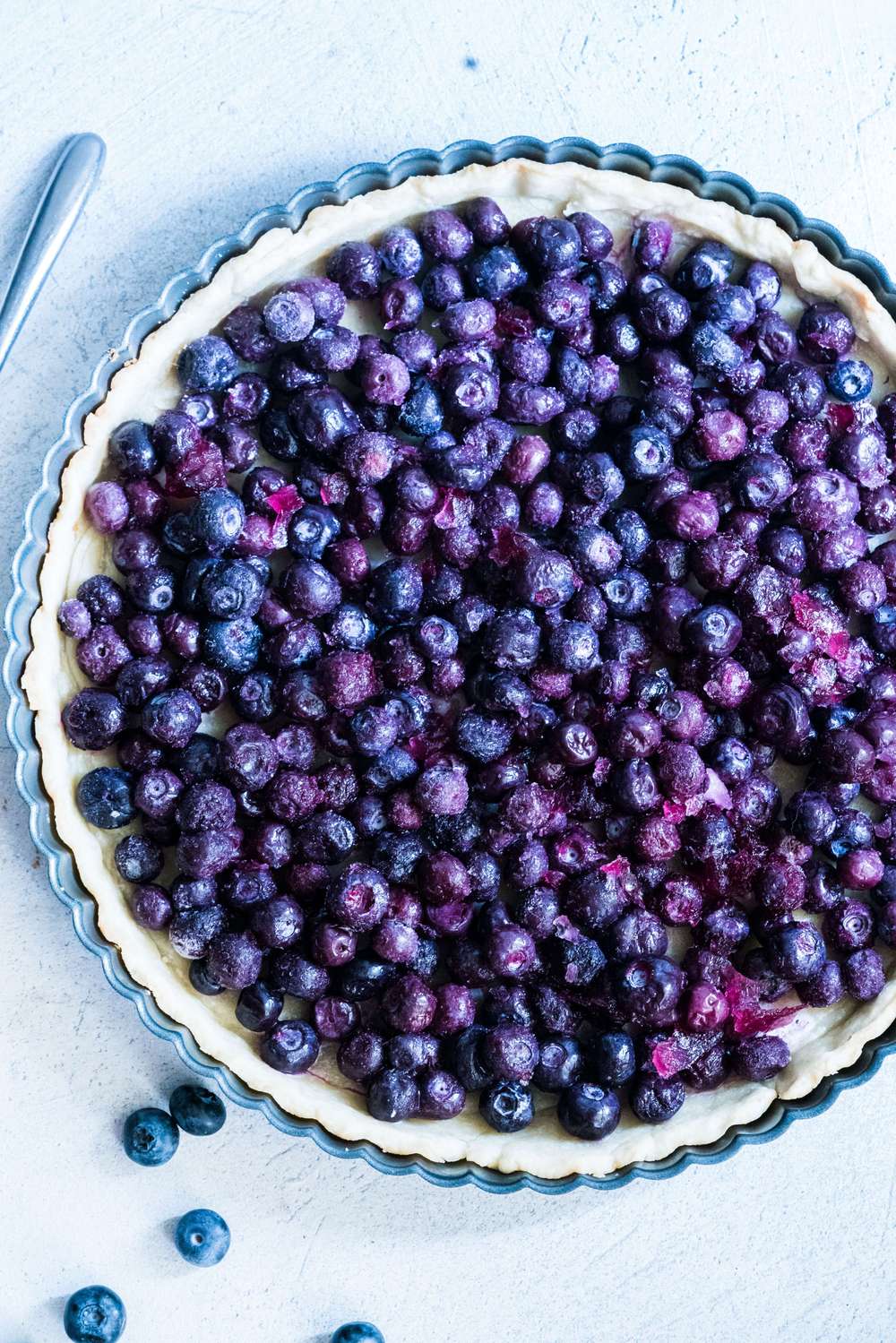 Ingredients:
For the dough:
- flour 1 1/4 cup
- 10 tbsp of unsalted butter, cut into cubes
- a pinch of salt
- 4 tbsp ice water
For the filling:
- 1 bag of frozen Cascadian Farm organic blueberries
- 3 tbsp of sugar.
- 1 cup of sour cream
- 2 tbsp of cornstarch
- 1 egg
In a stand mixer or food processor mix unsalted butter, flour, salt and sugar. Pulse until you get pea size pieces. Adding 1 tbsp of cold water at a time, pulse until the dough comes together and you will be able to roll it. On a highly floured surface make a ball out of the dough, then press with your hand to make a disk. Cover with plastic wrap and refrigerate for at least 1 hour.
When ready to bake, roll the dough and flip crust into a pie dish. Put pie weights over the baking sheet on top of the dough and bake for 12 minutes on 400F. Take away pie weights and let the crust cool down. Meanwhile make the filling, mixing all the ingredients except for the blueberries. When the crust is cold enough, put the blueberries on top, sprinkle with some sugar and top with the filling. Bake on 390F for about 25 minutes. Let the pie cool down completely before serving. Enjoy!