GRILLED PEACHES SALAD WITH BURRATA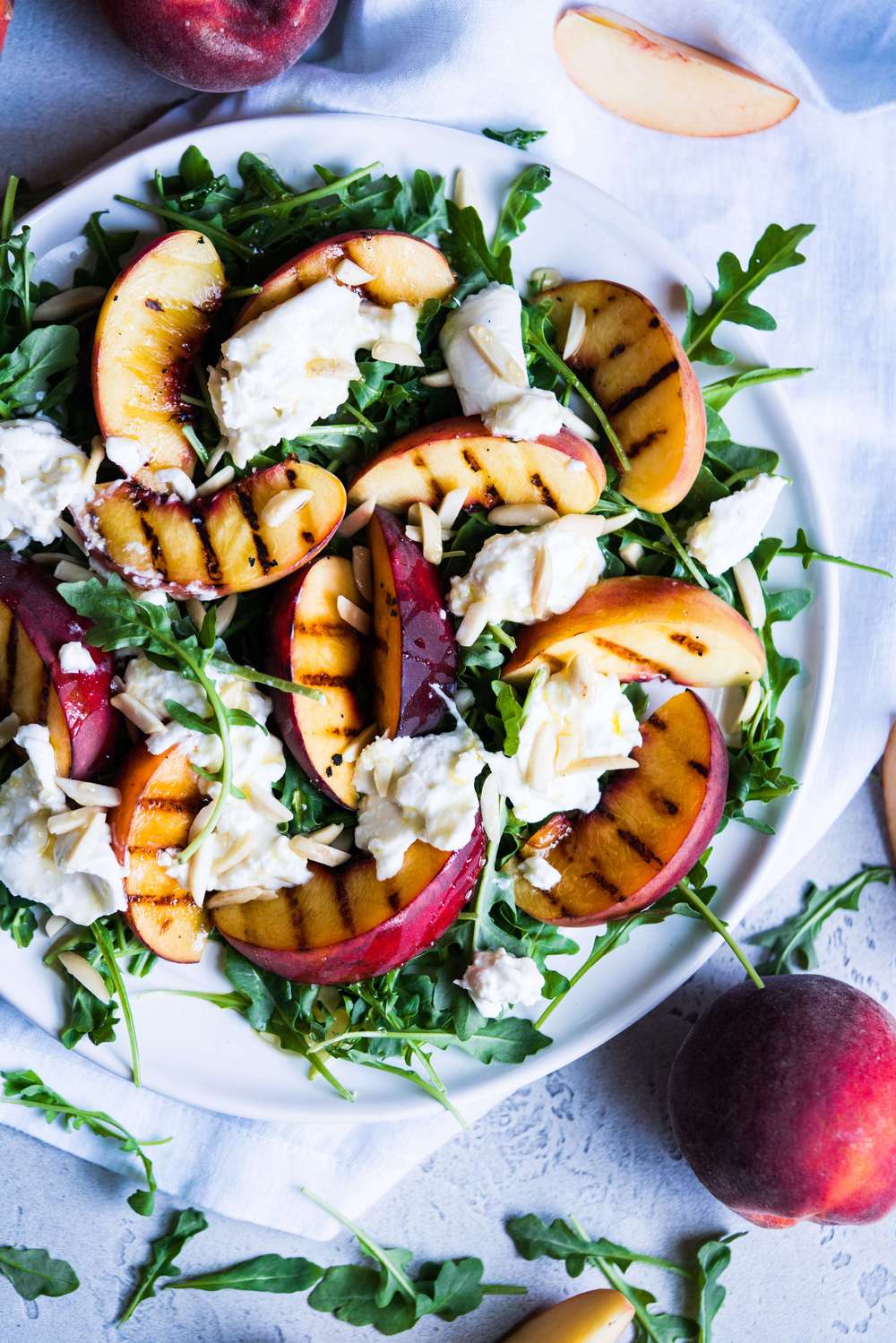 I still can't believe this summer is coming to an end - time flies! However I have some really great memories to cherish - our Italy trip. Do I even have to tell you how great it was? People, history, food and wine…oh my! I believe if there is a heaven on Earth, it is in Italy. Italians are crazy about their history (so am I) and are absolutely great cooks. No surprise that every restaurant we visited was out of this world: starting with appetizers, pasta and finishing with main courses and desserts, you had a feeling that you wanna stay there forever just to enjoy every bite that Italian cook have created for you. What we loved the most was coming to a small family owned restaurant in a hidden place where grandpa is the cook and his grandkids were the servers, it was a joy watching the whole family working as one team, and enjoying their work. Needless to say the food was absolutely spectacular as it was made with love.
I am sure you know that I have a special place in my heart for cheese. Special and very huge place. Are there any better experts in cheeses than Italians? I don't think so.
I was absolutely thrilled when my favorite cheese brand BelGioioso and The Feedfeed asked me to create a summer recipe and to share with you.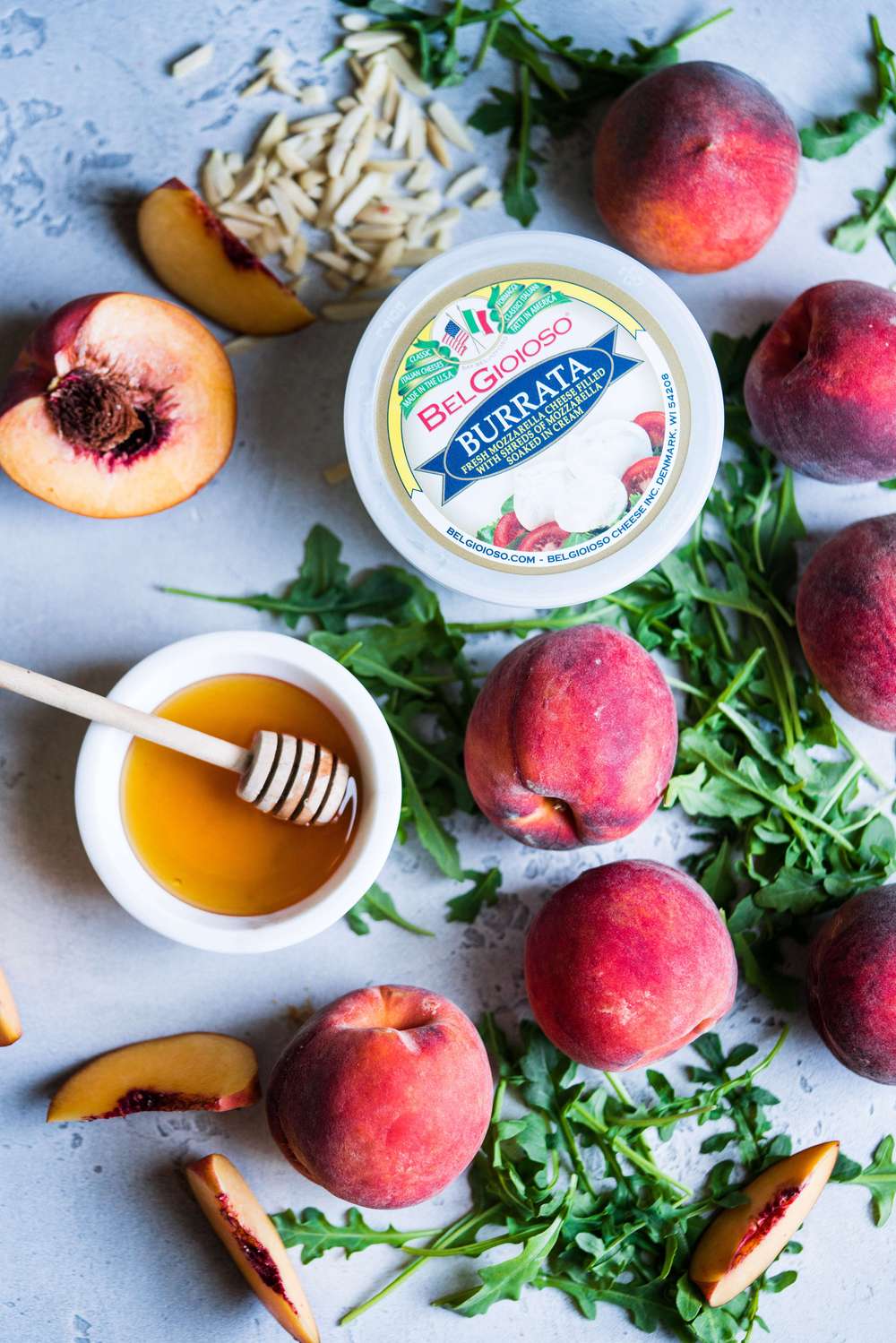 BelGioioso Cheese has been our family's favorite cheese brand for years and we always have some in our fridge. No doubts their cheeses are so great: In 1979, Errico Auricchio, along with his wife and kids moved to the USA from Italy to carry the tradition of his great-grandfather's cheese making and together, they set out to craft the best Italian cheese in America. Their Fresh Mozzarella and Burrata cheeses are one of my absolute favorites, plus peaches are in season now, so I decided to make a very simple but very yummy salad for you to enjoy.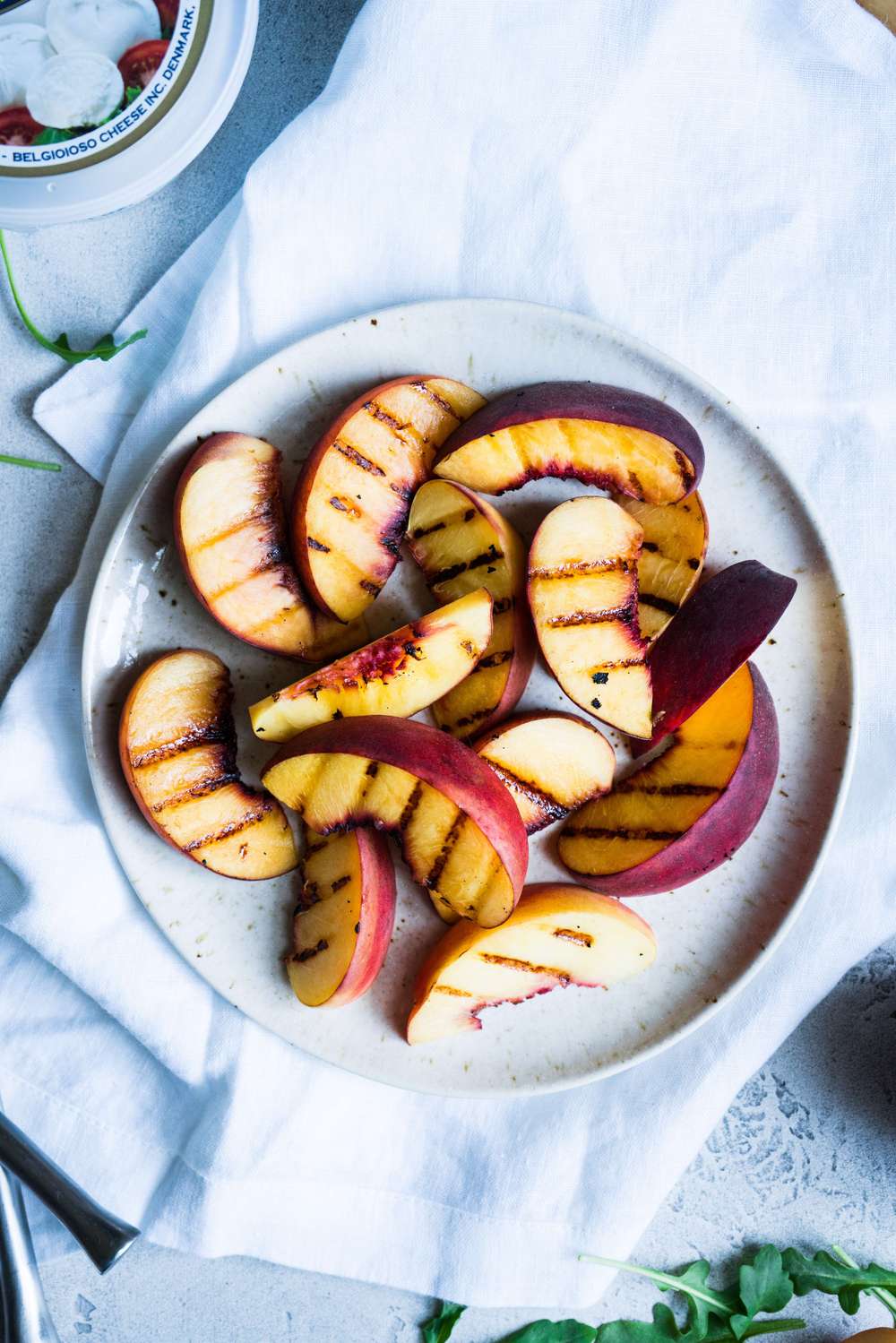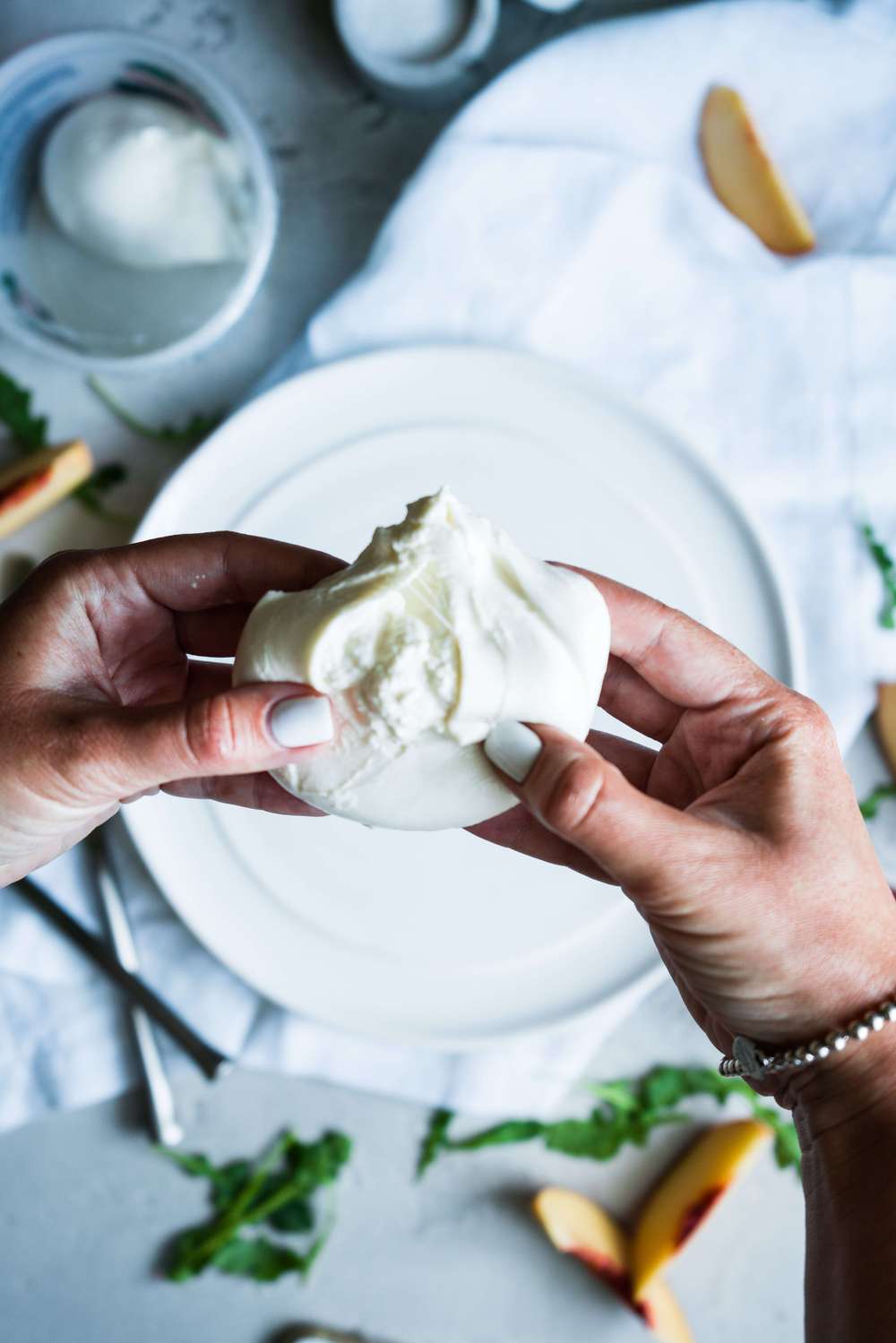 Grilled Peaches Salad with Burrata.
Ingredients:
Arugula
2 peaches
Burrata, cut in pieces.
2 tbsp crushed almonds
2 tbsp olive oil
2 tbsp honey
Salt and pepper to taste.
Cut the peaches in wedges and grill on high until golden brown and cooked through (about 7-10 minutes). Arrange arugula on a large plate, top with grilled peaches, burrata pieces and almonds. In a small bowl whisk together olive oil and honey, spread over the salad. Add salt and pepper to taste.
That's it! In like 10 minutes you get a great Italian summer salad that I am sure every member of your family will enjoy. Have a great rest of the summer!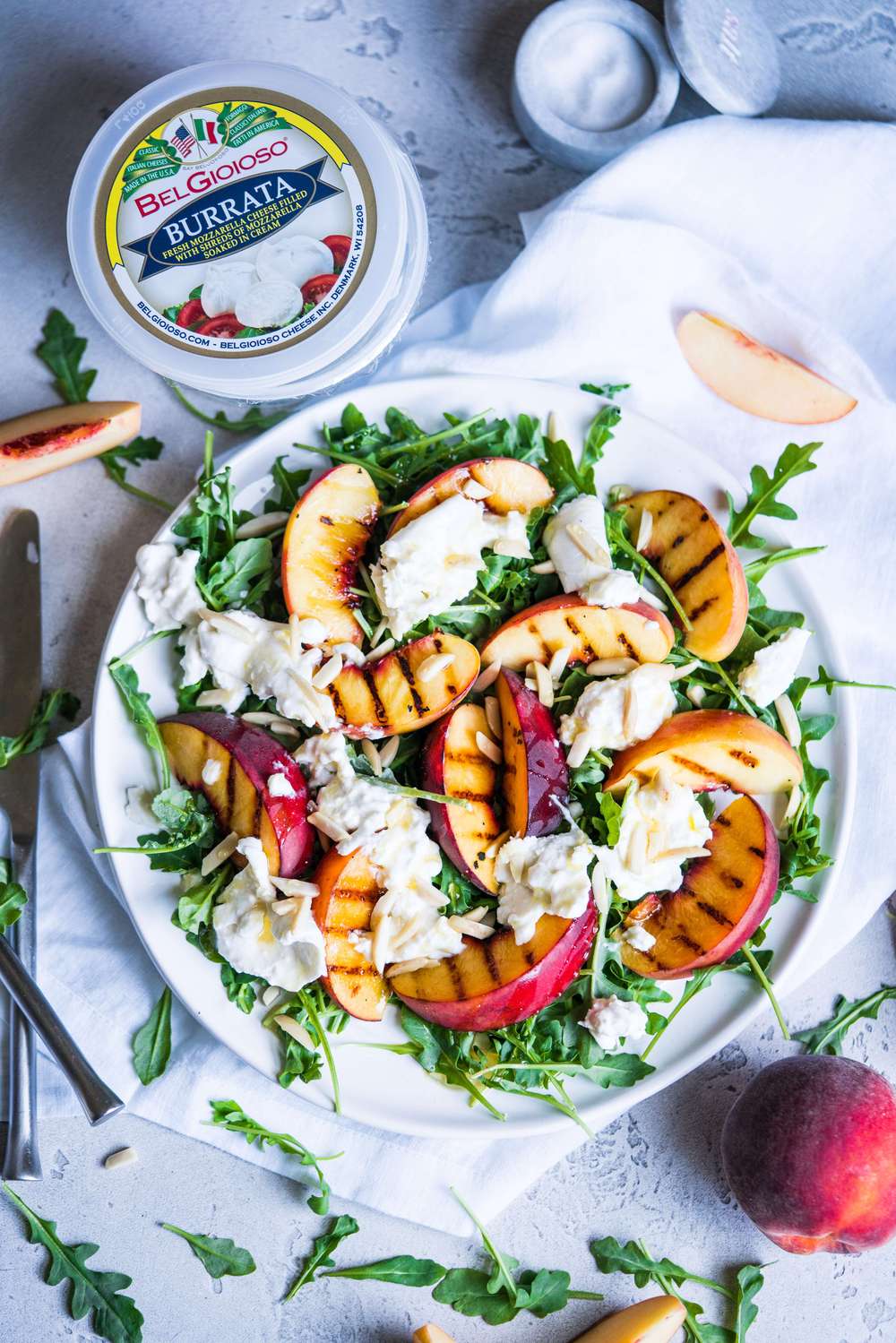 This post is sponsored by BelGioioso Cheese and The Feedfeed. All opinions are mine.


Click HERE for official GIVEAWAY rules.