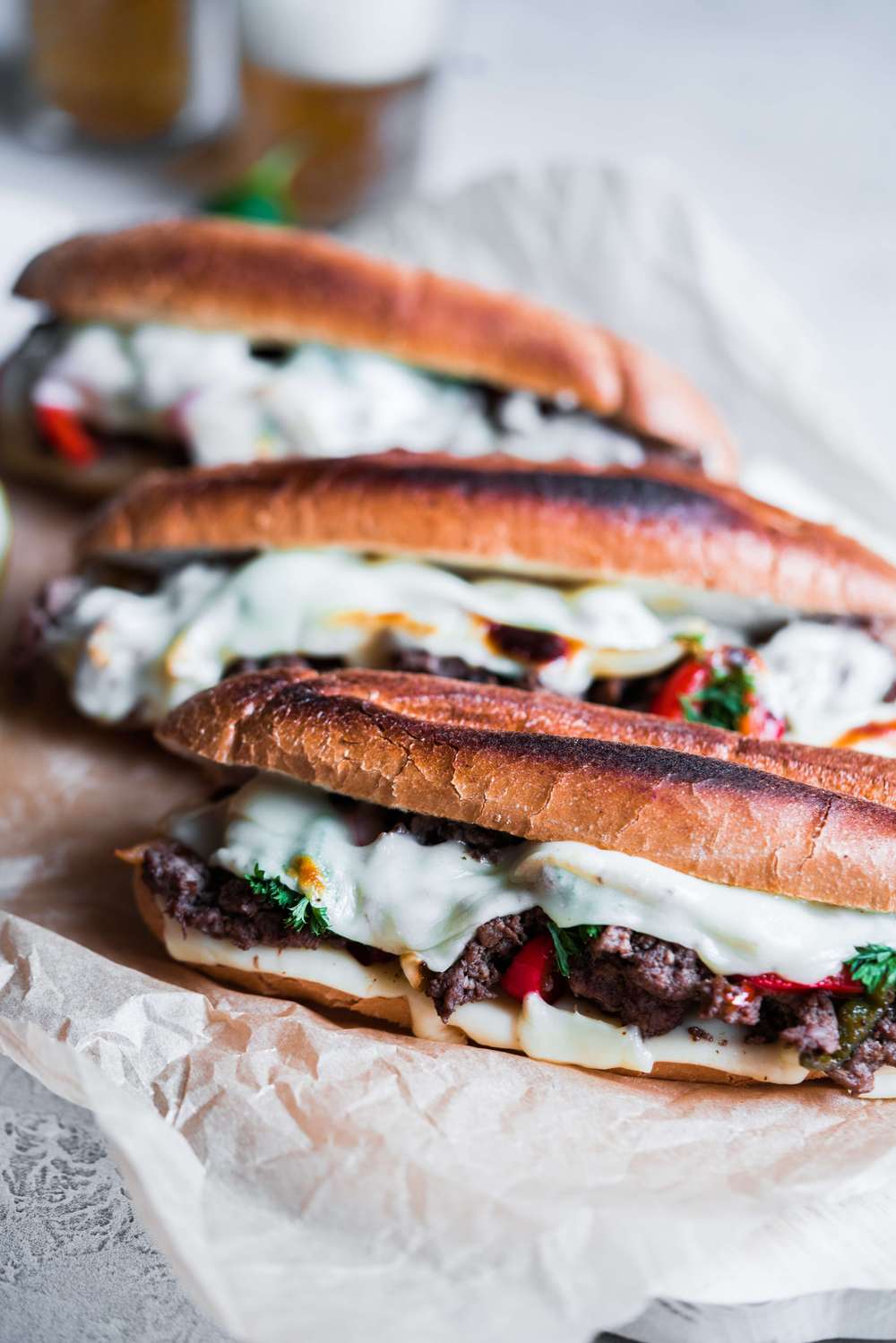 When I moved to Philly six years ago I knew nothing about the city, its history and its traditional food. I remember very well how we were walking down the streets of the City of Brotherly Love and I had seen the sign of "Philly cheesesteaks" everywhere. I was like hmmm, that's interesting, I have never heard of this kind of steak before, what's this?
So, we went to one of the restaurants where they make these hoagies and the server told us that Philly cheesesteak has its roots in our city. Needless to say, it tasted delicious!
Philly cheesesteak was developed in the early 20th century by Pat and Harry Olivieri and immediately became popular throughout the city and lately, in the whole country.
There are different variations of this sandwich but the base is the same - thinly sliced pieces of beefsteak, onions and melted cheese in a long hoagie roll.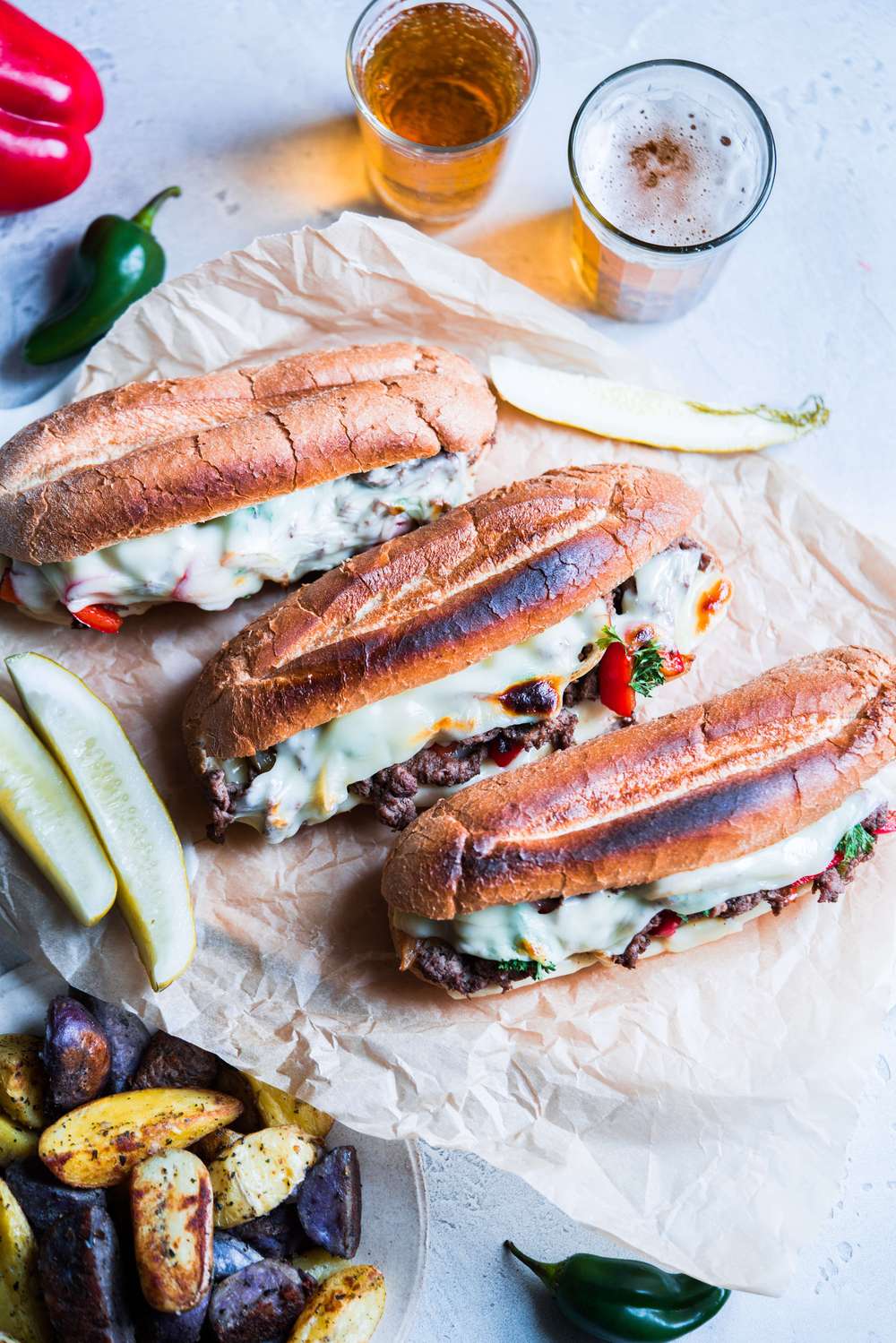 Deli American is my favorite while making Philly cheesesteak due to its mild flavor and medium consistency and Land O Lakes Deli American is the best to make a great sandwich. It's always sliced fresh at the deli counter which means you take home a great taste and quality.
Recipe:
Makes 4 sandwiches
Ingredients:
4 hoagie rolls

1 lb beef shaved steak

1/3 tsp cayenne pepper
1/2 tsp paprika
1/2 tsp garlic powder.
8 slices of Land O Lakes®Deli American
1/2 onion, thinly sliced
1 red bell pepper, sliced
1 jalapeno pepper, sliced
2 tbsp of chopped parsley.
Salt, pepper to taste.
Method:
Preheat oven to broil. Mix together beef with spices in a large bowl. Preheat 2 tbsp of olive oil in a large skillet, add beef and cook for 6-7 minutes, then remove beef from pan and set aside. Return skillet to medium heat and add peppers and onion, cooking until soft, about 5 minutes. Add beef to the skillet with veggies, stir well and cook for one to two minutes. Divide beef and vegetables mix over the hoagies, top with parsley and Deli American. Put the hoagies on a baking sheet and broil until the Deli American melts. Serve immediately!