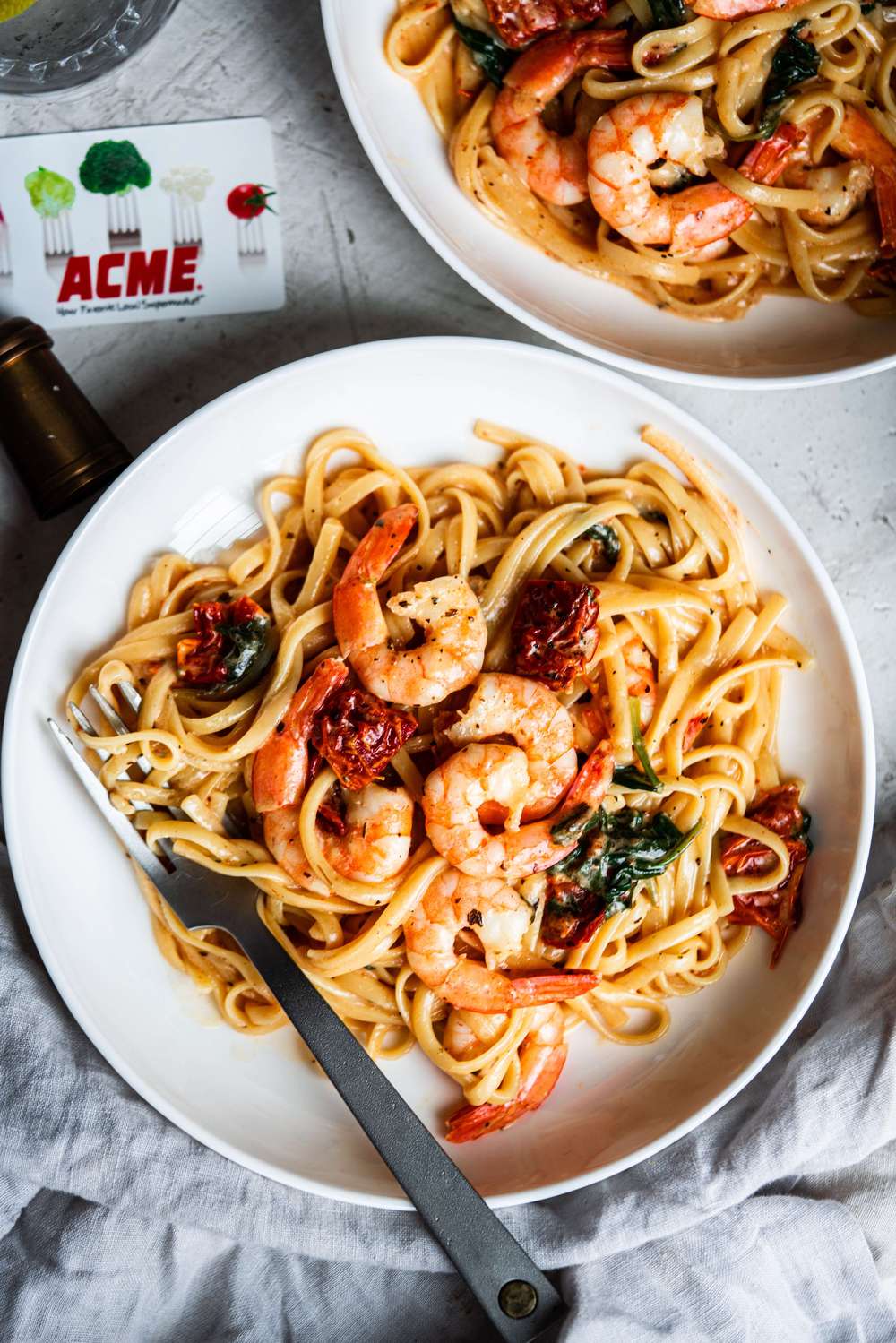 This is a sponsored post written by me on behalf of ACME Markets. All opinions are 100% mine.
Can't believe it is 2021 already! Wow, time flies. We had such wonderful Christmas and New Year celebrations with the loved ones, filled with lots of delicious foods, drinks, desserts, smiles and hopes. I truly believe that this new year is going to be fantastic and will bring us joy and happiness.
To me, one of my happy things is cooking. No surprise, right? Like all of you, when it comes to weekly meal planning, I am trying to create something new and fresh every day, and at the same time I am trying to save some money doing grocery shopping.
Before I started planning out dinner for the week ahead, we have spent waaaaay more money on groceries and, as a result, were not able to eat everything which caused a lot of food waste. Now things have changed completely and I am trying not to buy unnecessary things.
Having ACME Markets around the corner is such a great opportunity to make sure I will be able to get all the items from my shopping list, they will be the top quality and at the same time I will be able to stretch my budget.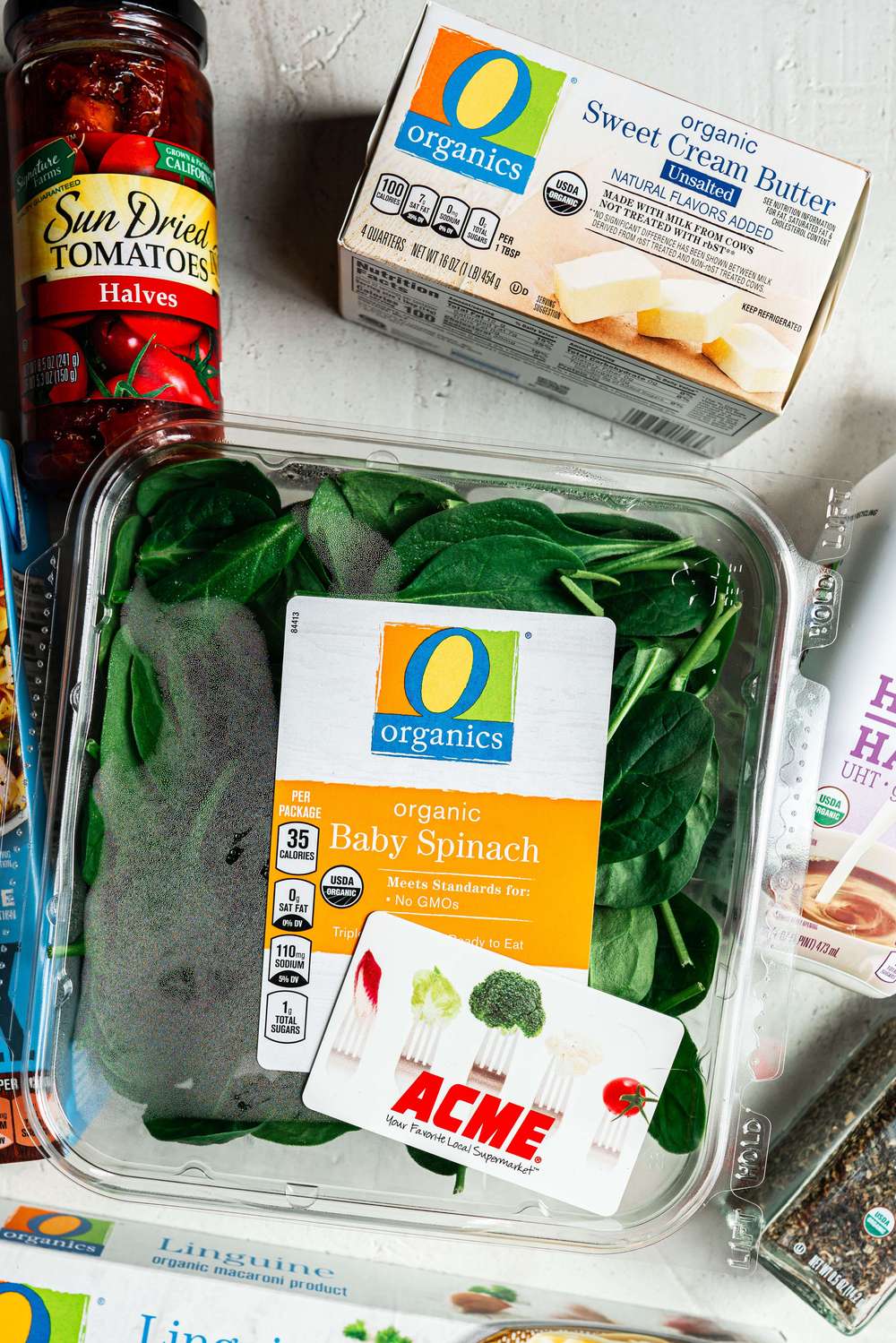 As I told you in my previous posts, ACME Markets have their own exclusive brands products - O Organics®, Open Nature®, and Signature Family of Brands. I truly love them all! If you are looking to give your homemade meals a new flare this year with nutritious, delicious, and affordable products - ACME Markets got you covered. Choose O Organics, Open Nature, and Signature Brands (Signature SELECT, Signature Farms, Signature Cafe) high-quality products for easy meals that will please the whole family, available at a value.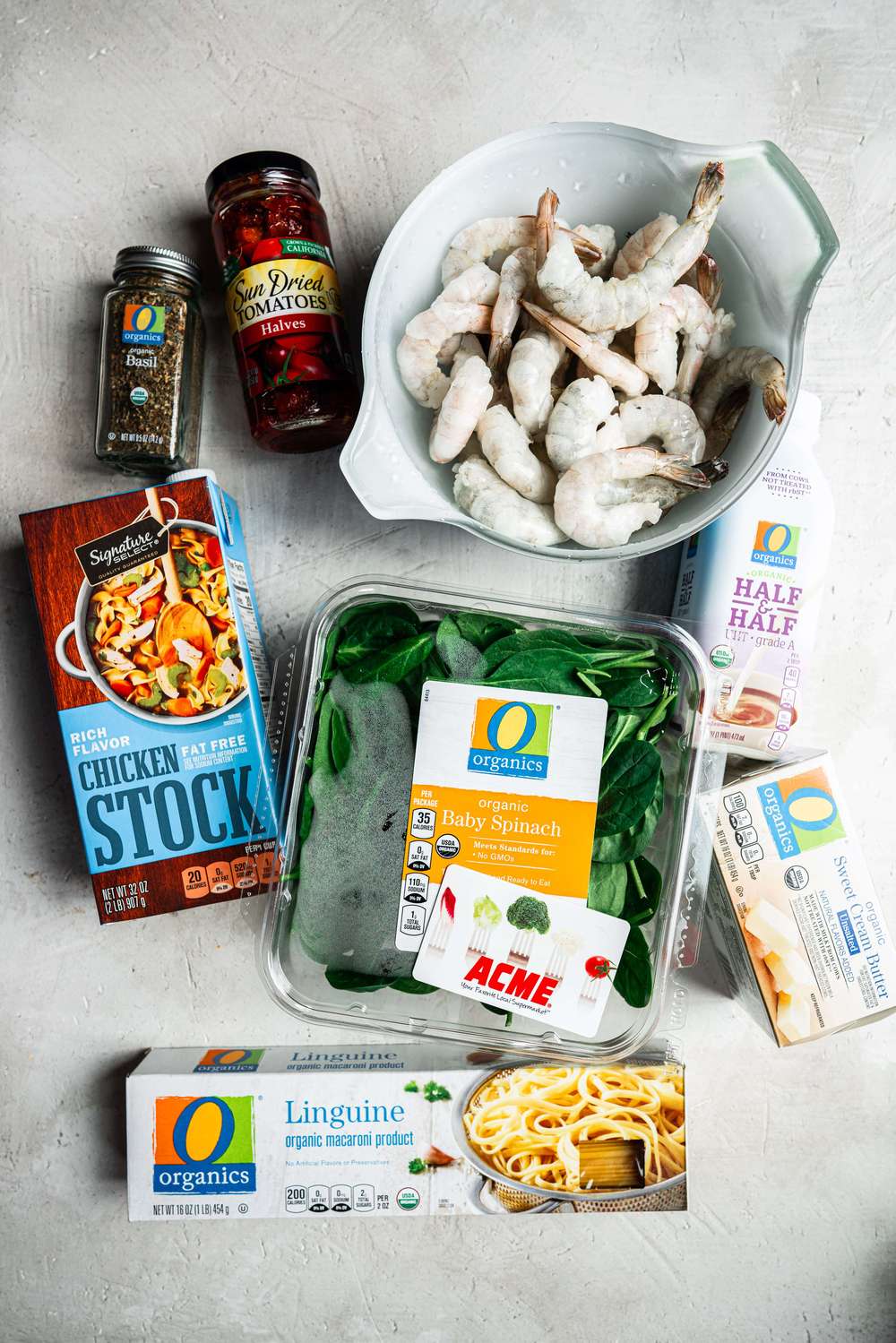 My whole family loves pasta! Who doesn't, right? So I came to the store and take a look what I got: shrimp, O Organics® half and half, O Organics® linguine pasta, O Organics® sweet cream butter, O Organics® dried basil, Signature SELECT™ chicken stock and Signature Farms® sun dried tomatoes. Any ideas of what kind of pasta I am making? Right - Creamy Pasta with Shrimp. It is super easy to make, extremely delicious and very comforting.
CREAMY PASTA WITH SHRIMP
Ingredients:
- 1 lb shrimp, peeled and deveined
- O Organics® 1/2 lb Linguine Pasta
- 3 tbsp O Organics® sweet cream butter
- O Organics® 16 oz half and half
- 3 garlic cloves, minced
- 2 cups O Organics® spinach
- 1 tbsp O Organics® dried basil
- 1/2 cup Signature SELECT™chicken stock
- 1/2 cup chopped Signature Farms sun dried tomatoes
- 1/2 cup grated parmesan
- salt and pepper to taste.
Method:
Bring a large post of salted water to boil, then add pasta and cook al dente.
While pasta cooks, heat 2 tbsp butter in a large pan. Add shrimp and cook for about 3 minutes until pink. Remove shrimp and set aside. Add garlic and sun dried tomatoes, cook, stirring all the time, for 2-3 minutes. Add 1 tbsp butter to the pan, and, when melted, add garlic and sun dried tomatoes. Cook for about 2 minutes, stirring all the time. Then add chicken stock and half and half, stir well and continue cooking until the sauce starts to thicken. Add spinach, toss to combine, cook for another minute. Add parmesan to the sauce.
Reserve some pasta water and add pasta to the pan with the sauce, stir well and let simmer for 2-3 minutes, adding the pasta water if necessary. Then add shrimp, toss to combine, sprinkle with dried basil and serve immediately!
P.S. In case you have some leftovers, don't reheat pasta in the microwave. Simply add some milk/half and half/heavy cream to the pan, add pasta and warm, stirring all the time. Enjoy!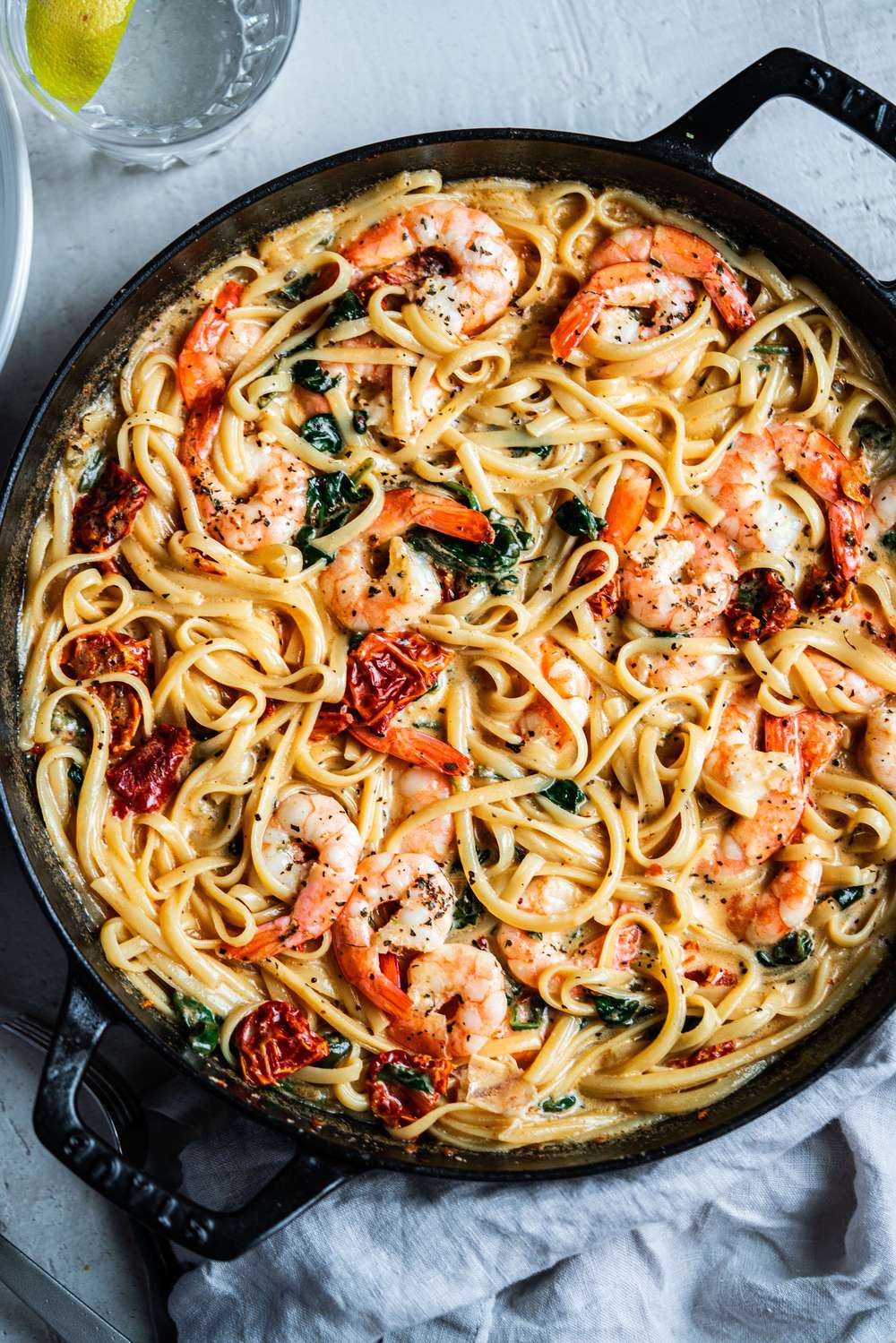 ACME offers Grocery Delivery and Pick Up for convenient ways to shop! I shopped at ACME Market in my local area, but you can also find quality deli and bakery offerings at the Albertsons Companies family of stores, including Albertsons, Safeway, ACME Markets, Jewel-Osco, Vons, Randalls, Shaw's Supermarket, Star Market, and Tom Thumb. Shop these affordable high-quality products.