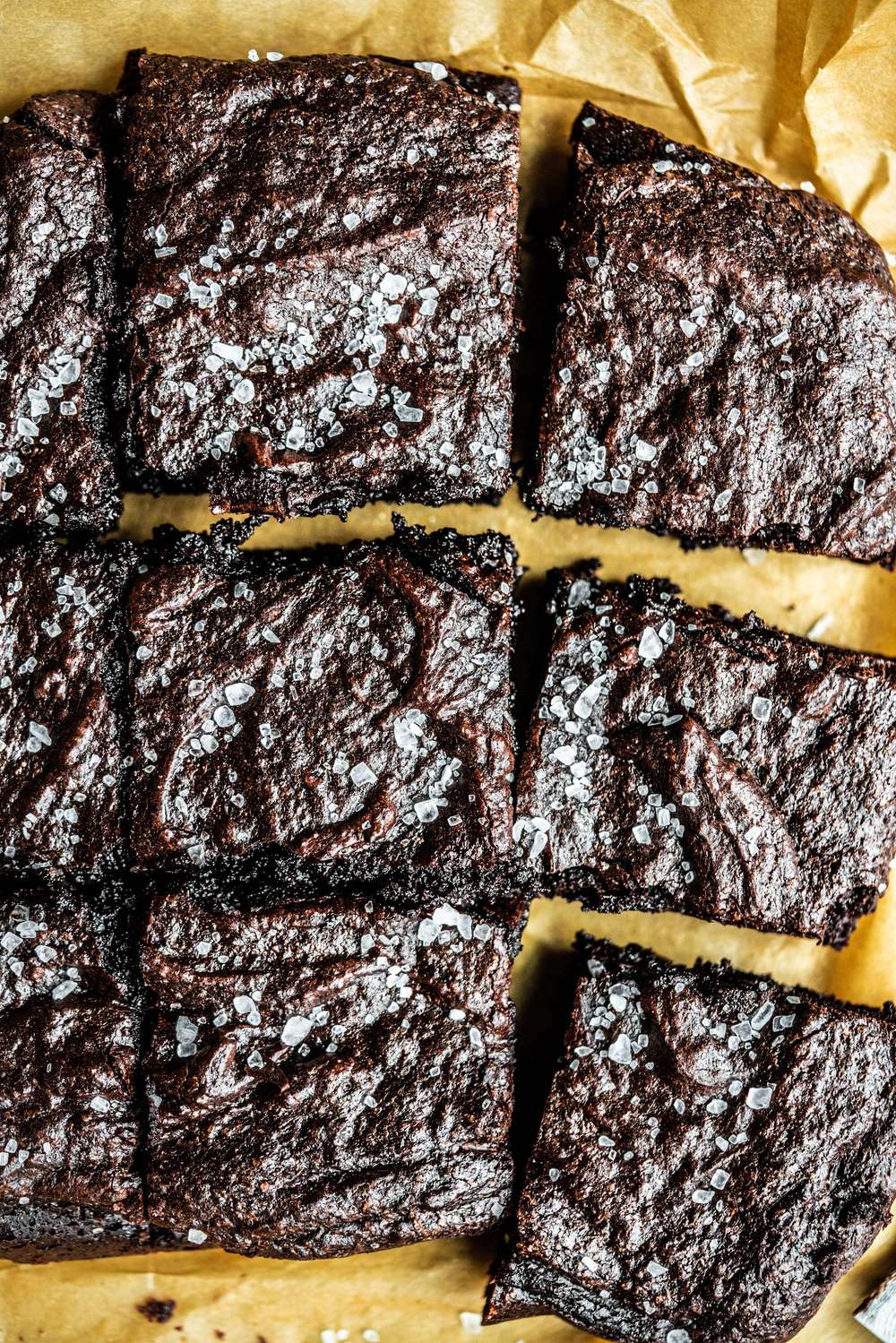 To me, Christmas goes side by side with baking.
Nothing can beat the smell of fresh baked goodies home made for your loved ones. Specially, when it smells with chocolate, right?
This is my sort of therapy and my family could not be happier about it.
My mom is a professional baker, and since I was a kid I've been helping her in the kitchen to create new and spectacular recipes. I always seek new recipes, or old ones but with a twist.
Recently, I discovered a new favorited desert recipe. To me, it was a great surprise to find out that you can easily elevate a basic dessert like brownies with sesame oil, soy sauce and tahini add a unique and delicious flavor!! Sounds unusual, right? But trust me, it's sooooo easy and soooo good.
I've been introduced to Lee Kum Kee this year to try itsproducts and delicious recipes on their website (they have (nearly a thousand recipe ideas!!!!). Just a few words about the brand first, ok?
Lee Kum Kee is the pioneer and leading maker of authentic Asian sauces and condiments for over a century. I love Lee Kum Kee sauces because they help elevate my holiday recipes by offering an unexpected twist to traditional recipes.
Their sauces are preferred by Michelin-starred chefs and home cooks around the globe due to their highest quality.
So, I have received Lee Kum Kee Panda Brand Sweet Soy Sauce which is made without added preservatives and non-GM soybeans and Pure Sesame Oil, which is made from the finest roasted sesame seeds and has strong sesame flavor and aroma. As I've said, their website is amazing and has almost a thousand great recipes, and I've decided to make Tahini Brownies.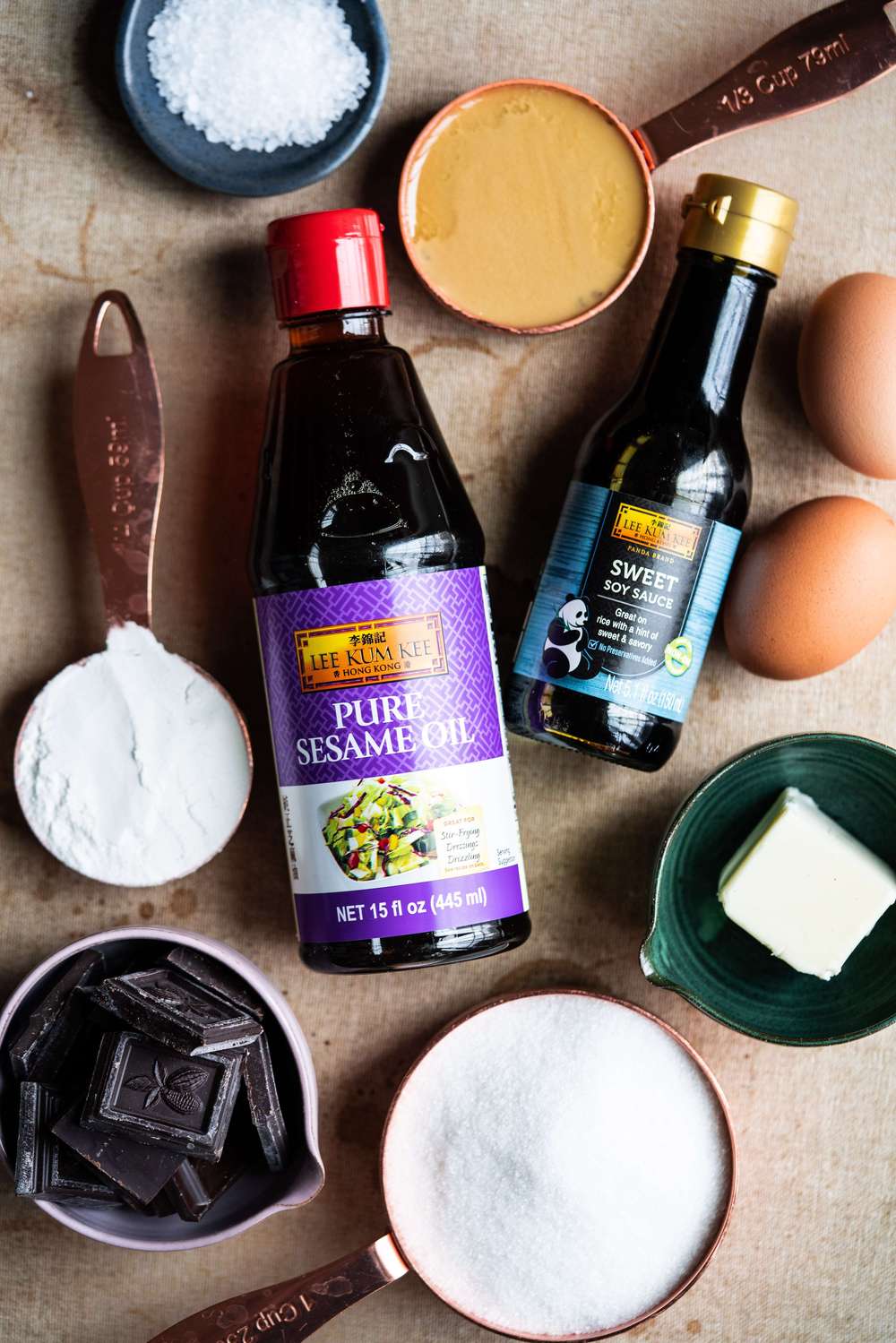 Simple ingredients, 30 minutes and you will get spectacular tahini brownies with a twist!! Just give them a try and you gonna be making them again and again, I swear.
Tahini brownies
Ingredients:

6 oz. bittersweet chocolate (between 60 and 65%), chopped
3 Tbsp. unsalted butter
2 large eggs, room temperature
1/4 cup all-purpose flour
Seasoning:
1 cup sugar
1/3 cup tahini, room temperature
3 Tbsp. unsweetened cocoa powder
2 Tbsp. Lee Kum Kee Pure Sesame Oil
1 Tbsp. vanilla extract
1 tsp. Lee Kum Kee Panda Brand Sweet Soy Sauce
½ tsp. Maldon salt
Method:
Heat the oven to 350°F. Line an 8x8-inch pan with 2 sheets of parchment paper, overlapping and leaving the edges long so parchment comes up all 4 sides. Melt chocolate and butter in 30 second increments in the microwave, stirring in between. Whisk together sugar, tahini, eggs, cocoa powder, Lee Kum Kee Pure Sesame Oil, vanilla, and Lee Kum Kee Panda Brand Sweet Soy Sauce. Stir in chocolate mixture, then fold in flour until just combined. Scrape into baking pan. Bake until edges are just set and a toothpick inserted in the middle comes out with just a few crumbs, 29 to 31 minutes. Sprinkle with Maldon salt, then let cool. Cut into squares.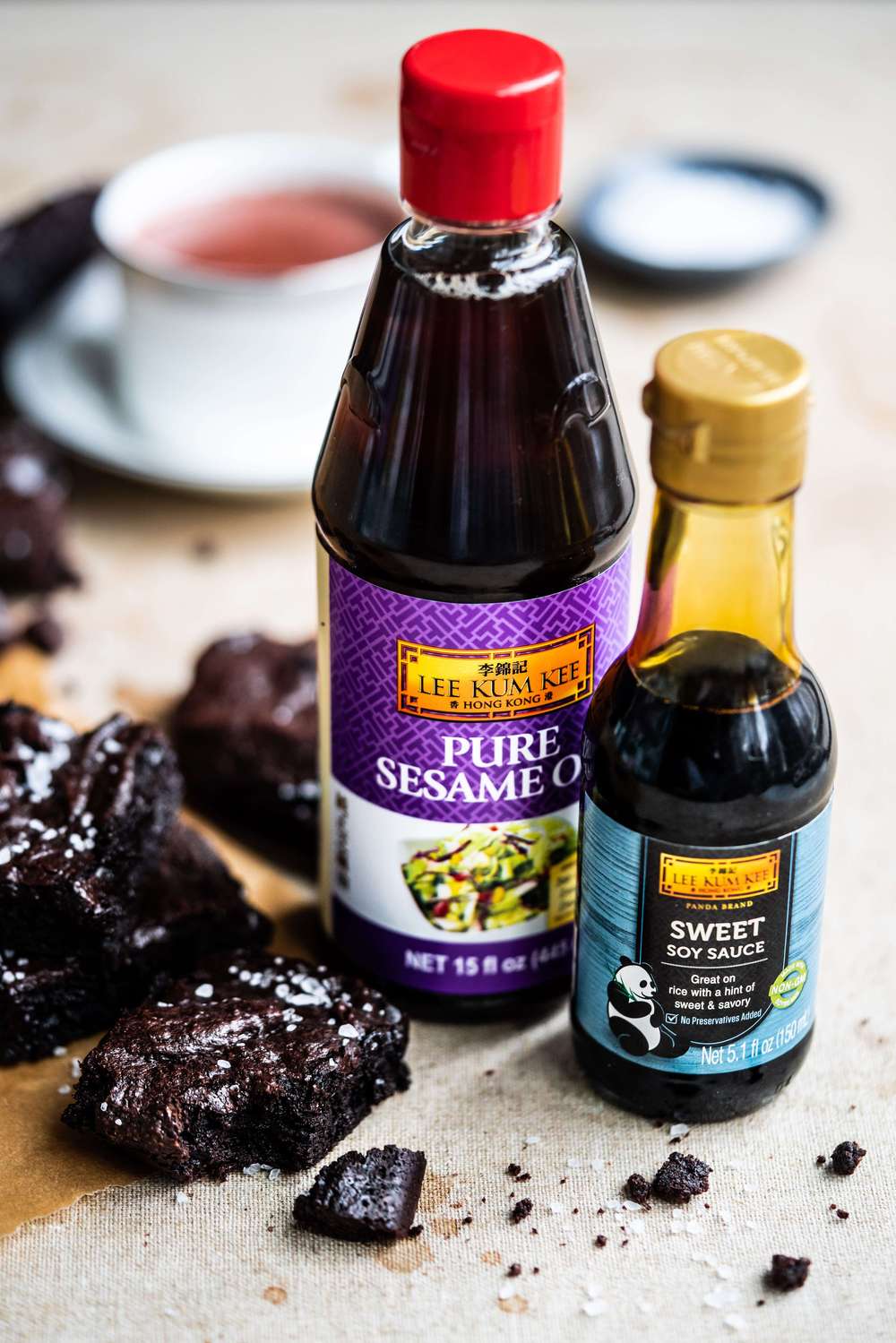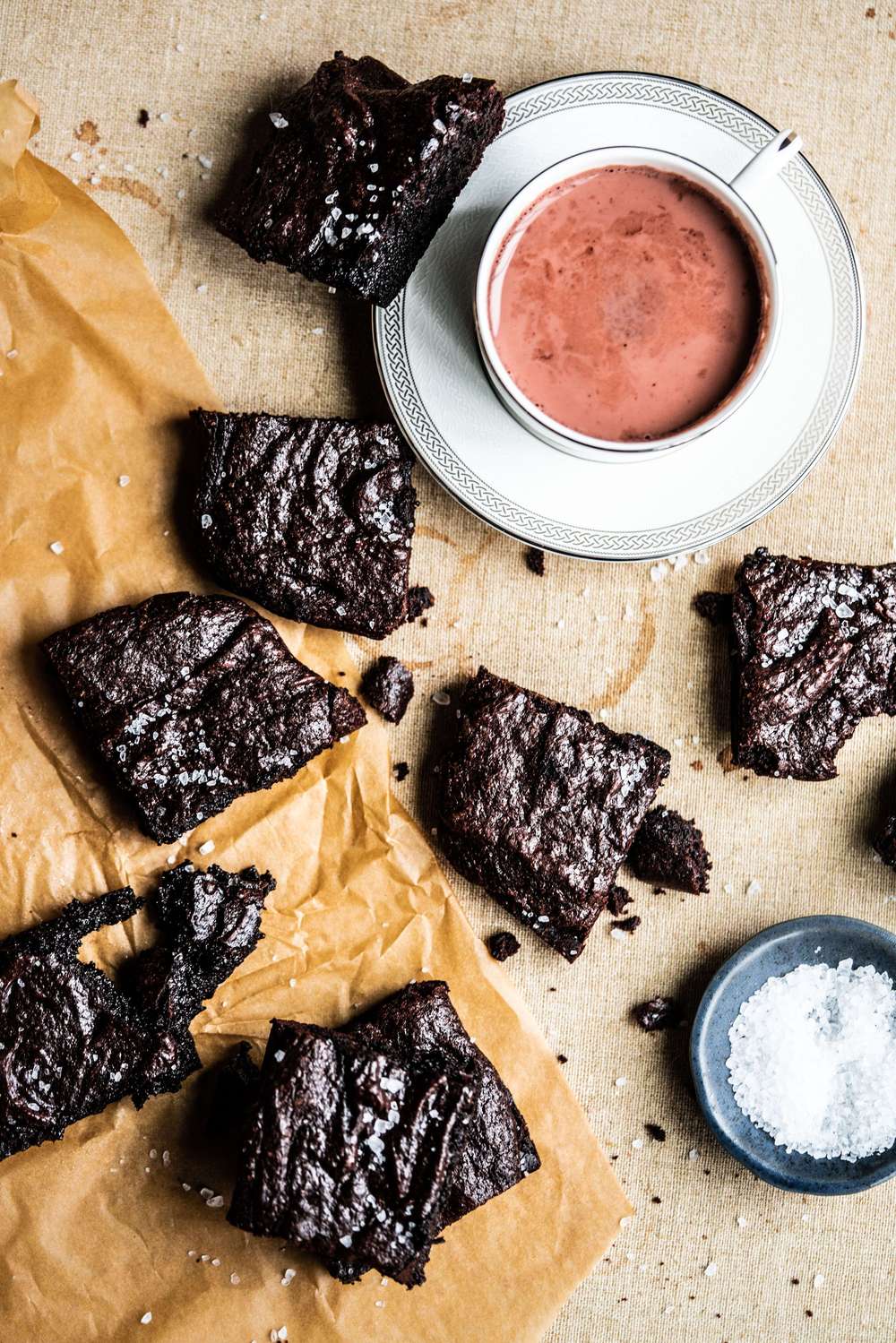 This post is sponsored by Lee Kum Kee. All opinions are mine.