Grilled Chicken with Pistachios and Thyme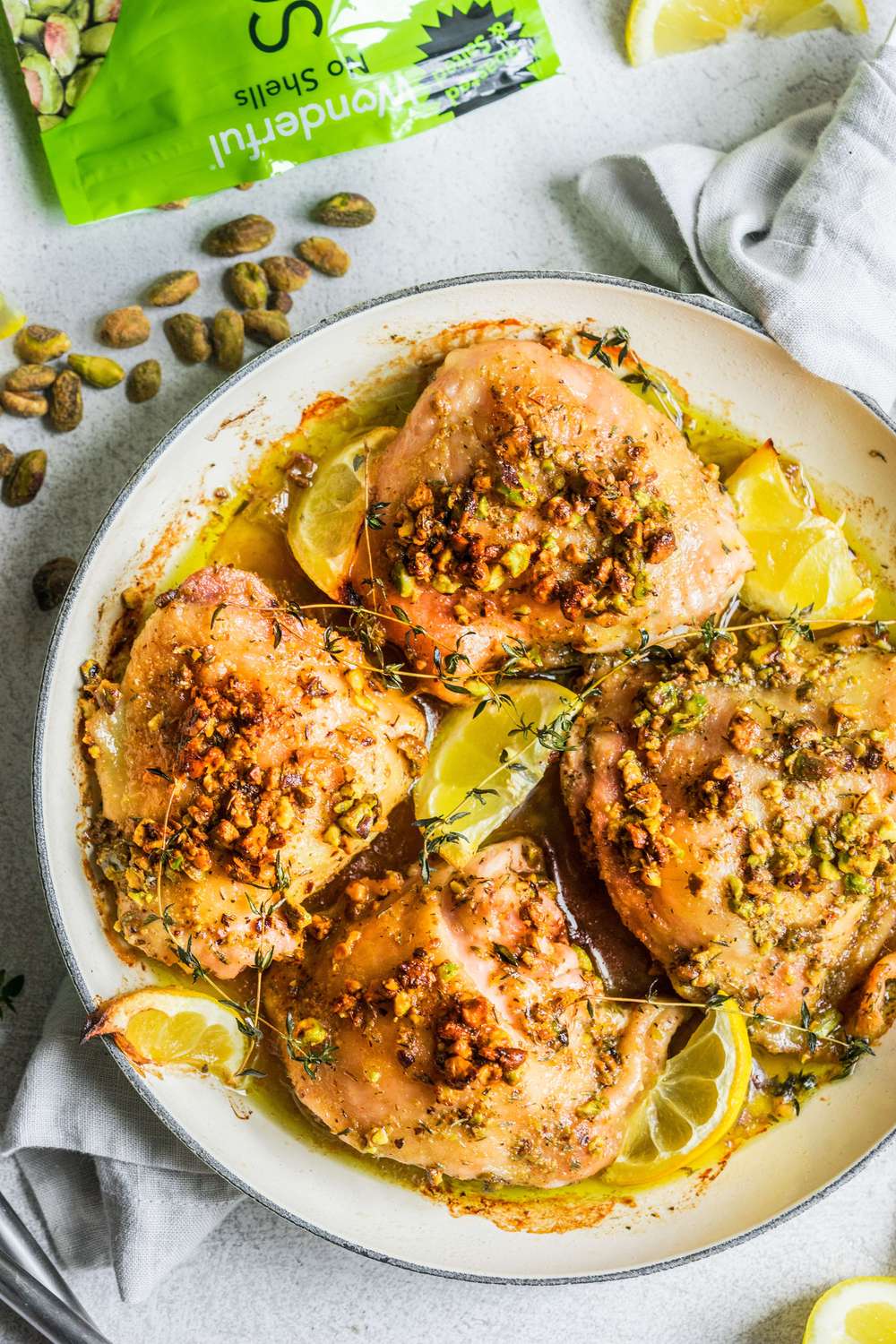 Omg so hot outside today, seems like this summer is one of the hottest in Philly since we moved here 6 years ago. I don't know how about you, but I am always so lazy to cook during summer heat and prefer very quick and easy recipes. I mean, really easy. I would say - 5 minutes maximum))) Having a grill is an absolute lifesaver so I can prepare some meat, fish or veggies in advance and all I have to do before my hubby comes back home from work is to turn on the grill and add the marinated food there for 30-40 minutes.
So, here is a very simple but very delicious grilled chicken recipe that my family absolutely loved. It takes several minutes of your time and very simple ingredients you can find in your kitchen. Just one twist - pistachios! I've used Wonderful Pistachios No Shells to save time instead of opening the pistachios myself) Cool, right?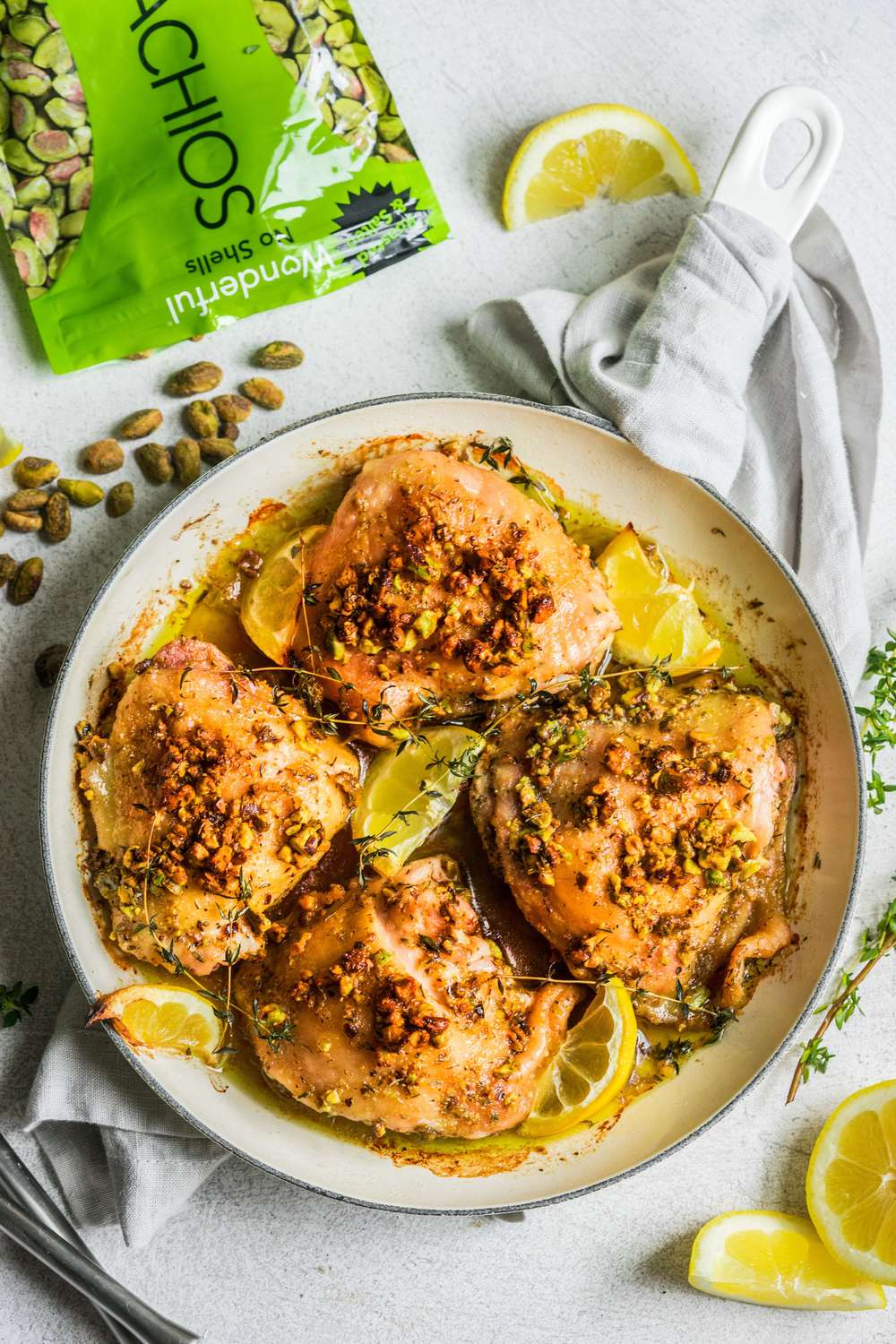 Ingredients:
4 chicken thighs
5 tbsp olive oil
3 tbsp chopped salted pistachios (I used Wonderful Pistachios No Shells)
2 tbsp lemon juice
1/2 tsp garlic powder
1/2 tbsp dried thyme
Method:
In a large bowl combine olive oil, chopped salted pistachios, lemon juice, garlic powder and dried thyme. Stir well to combine. Add chicken tights to the bowl and marinade for at least 1 hour. Then transfer the chicken to a grill safe skillet, add some lemon wedges and thyme and cook in the grill on 350F for about an hour or until the chicken is cooked. You can also make this chicken in the oven on 350F, just make sure to cover the skillet.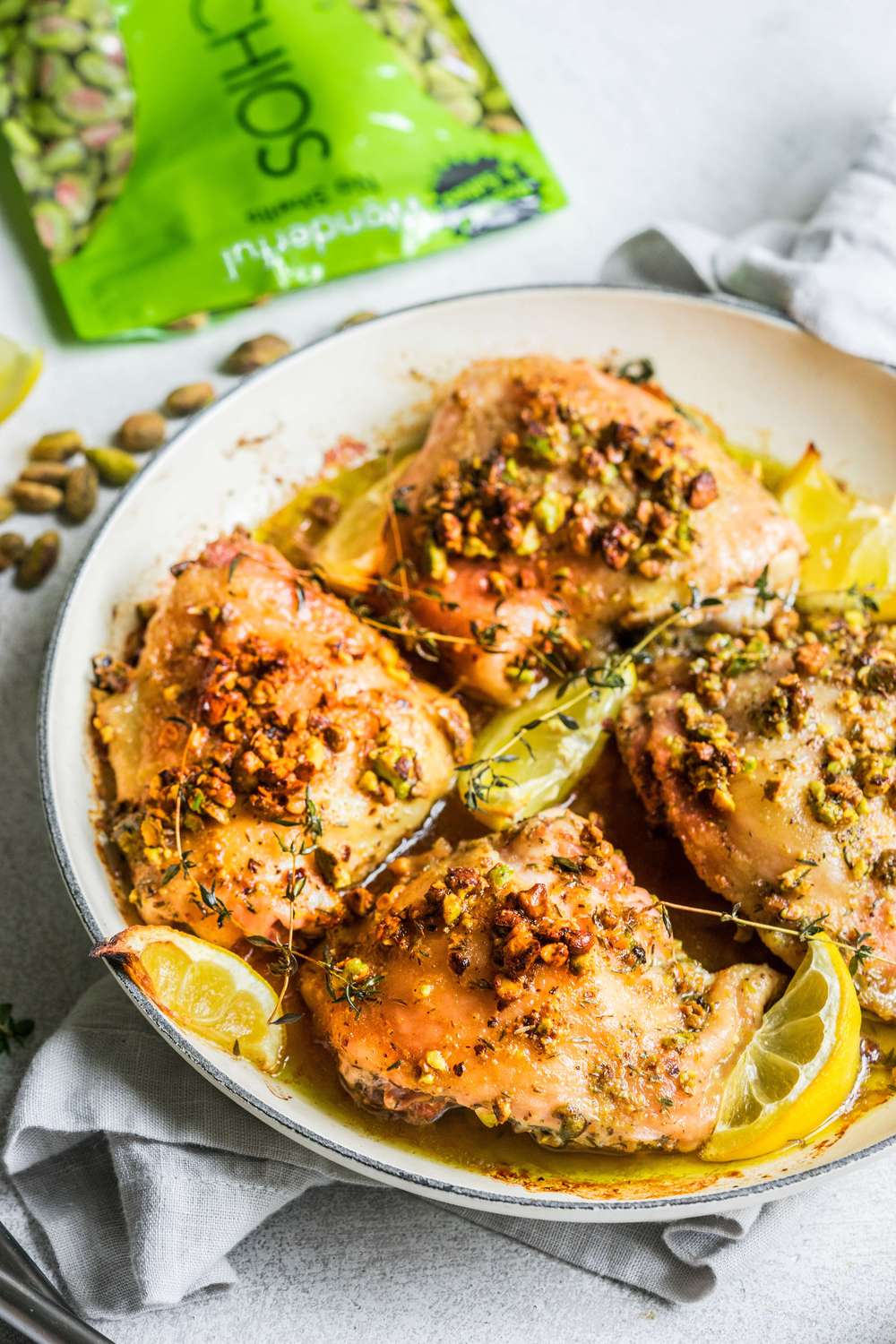 Sponsored by Wonderful Pistachios No Shells. All opinions are mine.